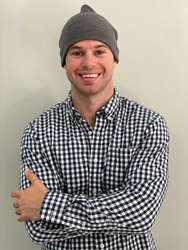 BOSTON and NEW YORK (PRWEB) October 07, 2020
Thras.io, Inc. ("Thrasio"), the largest acquirer of Amazon businesses and one of the top 25 sellers on Amazon, announced today the addition of Casey Gauss, the founder of Viral Launch, in the key position of VP, Amazon Search Engine Optimization (SEO).
Gauss founded Viral Launch at the age of 21 after dropping out of school and teaching himself to code. What started as an Amazon SEO platform quickly expanded to a popular suite of tools for sellers that offers product discovery and keyword research, product launch services, SEO, advertising automation, market intelligence, and analytics. Under Gauss' leadership, Viral Launch helped more than 10,000 Amazon FBA brands drive over $10 billion dollars in sales.
Gauss' extensive experience building the platform to optimize product rank and increase sales on Amazon positions him perfectly to lead the Amazon SEO division at Thrasio. Since assuming this role, Gauss' expertise has impacted Thrasio's portfolio of more than 6,000 products, driving best-in-class results in sales and profits for the company.
"The breadth and depths of the Amazon ecosystem are massive and sellers need to be vigilant to the best practices that keep their sales rank healthy. Casey's SEO playbook is masterful and every brand we acquire benefits from it," says Thrasio's Chief Operating Officer, Stephanie Fox. "And he's not just an expert--through his experience at Viral Launch, he has shaped and influenced many of the go-to strategies used by the seller community over the last six years. Having Casey join the team is a huge coup."
"Thrasio has always had a special place in my heart because of my deep respect for [Thrasio co-CEOs] Josh Silberstein and Carlos Cashman," says Gauss. "It's not often in life that the stars align themselves in such a way that a company so well positioned in such a massive market opportunity fits your skill set so perfectly. It's still early days in the Amazon and ecommerce space, and the opportunity to have a real impact building a seminal company alongside such a world class team isn't an opportunity everyone gets."
About Thrasio
Thrasio is the world's largest acquirer of Amazon third-party private label businesses, having integrated dozens of businesses into their industry-leading operating platform. The Fulfilled by Amazon (FBA) ecosystem acts as a unique launchpad for brand success, but as small sellers' niche brands evolve into multimillion-dollar businesses, they become complex and capital constrained, prompting many sellers to seek a successful exit. Thrasio purchases these category-leading brands - known for selling everyday products - for a typical purchase price of $1+ million, giving small business owners their hard-won payout. Thrasio then onboards, optimizes, and operates this suite of brands, expanding their reach through marketing, search, product development, and supply chain management, leading to substantial financial and operating growth. Thrasio products have been the trusted items that consumers turned to for their lockdown needs, including URBNfit exercise gear, the leader in Anti Fatigue Floor Mats, Crafts 4 All art supplies, and the fastest growing Pet Deodorizer on Amazon.