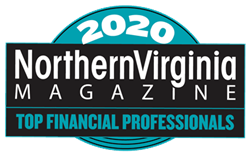 "We are thrilled to have three CST Group members named to Northern Virginia Magazine's 2020 list of Top Financial Professionals. CST is proud of this recognition and I commend my colleagues for their dedication of professionalism to our clients."
RESTON, Va. (PRWEB) September 03, 2020
CST Group has announced that three of its team members have been named to Northern Virginia Magazine's 2020 Top Financial Professionals.
Team Members Named:

Joseph Romagnoli, Managing Partner
Kendall Coleman, Partner
Hollis Davis, Partner
These team members were chosen by practicing professionals in the financial services division to be included among the top accounting professionals in Northern Virginia and D.C.
"We are thrilled to have three CST Group members named to Northern Virginia Magazine's 2020 list of Top Financial Professionals. CST is proud of this recognition and I commend my colleagues for their dedication of professionalism to our clients." – Joe Romagnoli, Managing Partner.
CST Group is consistently ranked among the top certified public accounting firms in the Washington, DC region including Top 300 Firms by INSIDE Public Accounting, and Washingtonian's Top Wealth Adviser's Report. To see the full list of CST achievements, click here.
The Top Financial Professionals 2020 list is on stands now! Check out the September issue.
ABOUT CST GROUP
CST Group is a Reston-based CPA and advisory firm that is recognized as one of the top firms in the country. The firm uses a consultative approach to help clients make progress toward goals and works to optimize their financial performance. Their subsidiary, District Advisory, is a client accounting services group that helps organizations outsource their accounting or provides oversight to in-house accounting personnel. To learn more, visit http://www.cst-cpa.com.