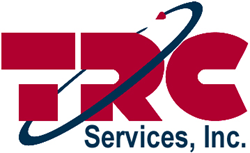 We are excited to replicate what TRC has done with sucker rods in the pumping unit business
HOUSTON (PRWEB) December 09, 2020
Today, TRC Services, Inc. announces the formation of a new subsidiary, TRC Pumping Units, Inc. The new business will be led by Bob McDonald, Buddy Moore, and Brent Pickens, three veterans of the pumping unit industry. TRC has operated in the beam pumping segment of the artificial lift industry since its foundation in 1996, with a focus on sucker rods and sucker rod related products and services. The expansion into pumping units is synergistic with its existing business and is expected to benefit its current customer base.
"We are excited to replicate what TRC has done with sucker rods in the pumping unit business," said Bob McDonald. "I am confident that operators will welcome TRC's level of service, quality, and innovation when it comes to pumping units."
The team that will operate TRC Pumping Units, Inc. is made up of some of the most trusted veterans in the industry. Bob McDonald will lead the new entity as its President. McDonald began his career at Fannie Lee Mitchell, Inc. in 1983, where he eventually became its Operations Manager before the company was acquired by Lufkin Industries in 1997. McDonald worked at Lufkin in various leadership roles with responsibilities both in the United States and internationally. He joined Weatherford in 2014 where he served in several roles including Vice President of Reciprocating Rod Lift, Director of Technical Business Development, and Vice President of Artificial Lift. McDonald retired from Weatherford earlier this year.
Buddy Moore entered the oil services industry in 1978, working his way up to President/Managing Partner at Fannie Lee Mitchell, Inc. by 1987. After Lufkin acquired the company, Moore became Lufkin's U.S. General Manager of Oilfield Service Operations, where he oversaw a tenfold growth in revenue by 2013. From 2014 through 2020, Moore had various senior management roles at Weatherford's U.S. ALS business unit. Over the course of his career, Moore has been directly involved in developing innovative operating and safety standards in the pumping unit service industry, including the adoption of LEAN processes and Behavior Based Safety principles. Based in the Permian Basin, Moore will serve as Vice President – Permian/South Texas Operations for TRC Pumping Units, Inc.
Brent Pickens joins TRC after a long career at Weatherford where he served as its U.S. Business Unit Manager for pumping units and later as its Global Product Line Manager for pumping units. Pickens began his career in 1982 with Leamco Services, which was later acquired by Weatherford International. Pickens help lead Weatherford in substantial market share expansion and drove the development of the Weatherford Maximizer III pumping unit as well as other innovations in the industry. He was instrumental in the implementation of safety and quality standards as well as operational and service standards. Pickens, who is based in Oklahoma City, will serve as Vice President – Business Development for TRC Pumping Units, Inc.
"I cannot express how thrilled we are to be able to put this team together to lead our expansion into the pumping unit business," said Eric Johnson, President of TRC Services, Inc. "I know that Bob, Buddy, and Brent are the perfect leaders for this operation and will enable us to continue to grow our business."
About TRC
Founded in 1996, TRC Services, Inc. is a leader in the sucker rod industry. TRC is uniquely positioned to manage its customers' entire sucker rod programs. Their product and service lines include new and remanufactured steel sucker rods, new Fiberflex Fiberglass sucker rods, sucker rod string designs, failure analysis, and well optimization services. TRC services its customers throughout the United States through its plant in Oklahoma City, OK and three plants in Midland, TX.
For more information, please contact Eric Johnson at ejohnson(at)trcsuckerrods(dot)com.