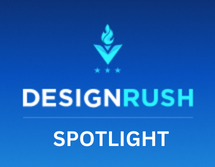 MIAMI (PRWEB) November 09, 2022
According to Gartner, 91% of businesses have taken some type of digital initiative. It suggests that more and more companies are responding to the shift to digital after the COVID-19 crisis.
DesignRush, a B2B marketplace connecting businesses with agencies, interviewed Tiago Ribeiro, a social media and digital transformation expert, to learn about his Renaissance project and digital transformation.
Interview highlights include:

How he built relationships with big brands such as Facebook and Coca-Cola
How his valuable advice helped SMBs survive during the COVID-19 pandemic
The importance of having a solid brand personality and how to build a successful brand
The future of social media and the Web 3.0 influence on the social world
His advice to businesses targeting the Latin community
Takeaways from his lecture for Ogilvy Miami
Get to know these and more in the full Spotlight interview.
About DesignRush:
DesignRush.com is a B2B marketplace connecting businesses with agencies through expert reviews and agency ranking lists, awards, knowledge resources, and personalized agency recommendations for vetted projects.