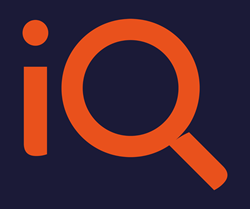 "TickPick and TicketIQ have always shared a common goal of eliminating extra fees in the ticket-buying process. We're very excited to work with their team to drive the growth opportunities we both believe will emerge in the post-pandemic marketplace"
NEW YORK (PRWEB) December 16, 2020
TicketIQ and TickPick, two leading ticket marketplaces, announced a comprehensive partnership that will expand TickPick's no-fee ticketing platform on TicketIQ.com, the TicketIQ app and across TicketIQ's network of over 500 publishers and social influencers.
As part of the partnership, TickPick will add their market reach to FanIQ, TicketIQ's recently launched data-marketing platform for teams, universities, venues and festivals. FanIQ leverages first-party data to provide data-driven marketing and distribution for teams, festivals and venues, selling directly through integrations with over 15 ticketing and media platforms, including Ticketmaster, Eventbrite, SeatGeek, Telecharge, Amazon, Facebook, Instagram, YouTube, Snap, Twitter and LinkedIn, with TikTok planned for early 2021.
TickPick was founded in 2011 and has been gaining significant market share with their no-fee ticket-selling model, through both organic growth and acquisition, having purchased Razorgator and Rukkus in 2018. In 2019, TickPick sold over $250 million in tickets and has seen a 557% growth rate over the last three years, according to the Inc 5000.
The company recently closed $40 million in venture capital funding and is positioned to continue gaining market share from larger competitors that have suffered major pandemic losses and must charge 20%-30% in additional fees to survive.
Using TickPick's integration with SeatGeek's Open ecosystem, SeatGeek Enterprise clients will also have the opportunity to distribute primary inventory through the TicketIQ platform and FanIQ. SeatGeek has 12 partners across Major League Soccer (MLS), the National Football League (NFL) and National Basketball Association (NBA), including teams like Sporting Kansas City, Portland Timbers, New Orleans Pelicans, Arizona Cardinals, Dallas Cowboys and the recently-added Cleveland Cavaliers and Houston Dynamo and Dash.
"TickPick and TicketIQ have always shared a common goal of eliminating extra fees in the ticket-buying process. We're very excited to work with their team to drive the growth opportunities we both believe will emerge in the post-pandemic marketplace," said TicketIQ founder, Jesse Lawrence.
About TiqIQ, Inc
TiqIQ, Inc launched in 2009 as a white-label ticket selling platform for publishers like the Washington Post, Boston Globe, Atlanta Journal Constitution and SBNation. Using 1st-party data from these publisher partners, TiqIQ leveraged programmatic media to help teams sell tickets direct-to-consumers through integrations with ticketing platforms, including Ticketmaster, Eventbrite, SeatGeek and Telecharge. Since its founding, the company has worked with hundreds of ticket sellers to promote unsold tickets and membership acquisitions across 15 ticketing platforms. In 2015, the company launched TicketIQ.com as a consumer destination and it is now the leading source of information on the ticket market, with data published in over 5,000 articles across publications ranging from ESPN to Bloomberg and Fox News. The company is headquartered in New York City.
About TickPick:
Founded in 2011, TickPick is reshaping the secondary event ticket marketplace with its no-fees approach. The company does not charge any fees for buyers, setting it apart from competitive firms that charge steep transaction fees. It also leverages its algorithms to look at the price/value ratio for tickets to offer value grading for buyers so they can get the optimal experience for their money. Users can also bid on tickets in a process that is similar to financial markets where supply and demand creates a more efficient marketplace.
For the last five years, TickPick has been named a Technology Fast 500 award winner, a Deloitte-sponsored award for the fastest growing technology, media, telecommunications, life sciences and energy tech companies in North America. TickPick also has landed on Inc. 5000's list and Crain's New York Business' Fast 50 list over that same time period.
Co-CEO's Christopher O'Brien and Brett Goldberg who saw inefficiencies in the ticket marketplace decided to build a more transparent and cost-effective solution that led to them founding TickPick. For more information, visit http://www.tickpick.com
About FanIQ
FanIQ is an identity-management and data-marketing platform built specifically for live event promoters to manage ticket selling and membership acquisition. FanIQ expands on TicketIQ's b2b marketing experience by allowing ticket sellers to create unified customer profiles for coordinated marketing across Facebook, Instagram, Amazon Advertising, YouTube, Google Display Network, Twitter, and Snap. FanIQ taps into TicketIQ's network, which includes over 40 million user profiles of both ticket shoppers and engaged fans from across 500 sports and music-focused commerce, publisher and social influencer partners.