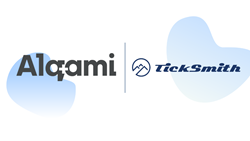 With TickSmith's technology, we can bring firms to a whole new level by providing them with a ready-to-go, online data store that they can fully customize, at a consumable price point.
MONTREAL (PRWEB) November 10, 2020
TickSmith announced their partnership with Alqami, which is aimed at helping alternative data providers open up new sales pipelines by identifying under-utilized data sets, setting up pricing for those data sets, working on go-to-market strategies, and providing the technology where all that data can be viewed and purchased. The combined expertise of both companies will help alternative data firms package their data in the fastest time to market to anyone, anywhere, and in any way.
Alqami provides the know-how on helping alternative data providers assess their current data ecosystem and identify any gaps in their processes. TickSmith provides the technology that enables organizations to set-up a completely customizable data web store where end-users can browse and purchase data they need.
Alqami CEO, Samantha Campbell says, "Our mission has always been to help alternative data providers get started with a digital strategy. Many have lots of valuable data that could generate considerable revenue but the problem they face is that they don't know where to start. As data consultants, that's where we can help." She continued, "With TickSmith's technology, we can bring firms to a whole new level by providing them with a ready-to-go, online data store that they can fully customize, at a consumable price point."
"We are really reimagining how organizations consume and distribute data by removing the complexities of traditional data management infrastructure. Our GOLD data web store provides a secure and scalable low-code solution that doesn't require developers or specialized staff to operate," says TickSmith CPO, Marc-André Hétu. He continues, "Shopping for data is now as easy as shopping online!"