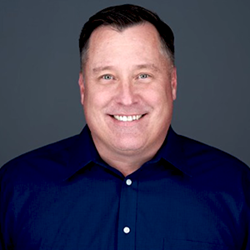 " I look forward to continuing the company's accelerated growth by ensuring that our team and operations maintain the reliability and professionalism we've been known to have." - Mike Turner, CEO of CableMaster
SAN DIEGO (PRWEB) January 05, 2022
Tide Rock Holdings ("Tide Rock"), a San Diego-based holding company, continued to expand its cable and wire harness expertise with the acquisition of CableMaster Corp. ("CableMaster"). The company is a global leader in cable, cord sets, cable assemblies, wire harnesses and bulk wire manufacturing and distribution. Based out of Milwaukee, Wisconsin, CableMaster joins Tide Rock's sub-component manufacturing portfolio alongside Interconnect Solutions Company ("ISC"), Plastics Design and Manufacturing ("PDM"), Pikes Peak Plastics ("Pikes Peak"), and Bayless Manufacturing ("Bayless").
"CableMaster brings unrealized potential in the value-added distribution of cables, cords and wires and in the manufacturing of cable assemblies and wire harnesses. The company has been experiencing significant growth, and we expect US-based production demand to continue especially as supply chain issues escalate," said Ryan Peddycord, CEO of Tide Rock. "We are excited to have Mike [Turner] on board to meet the growing needs of CableMaster's large global customers and enhance its commercial industry customer base."
Mike Turner recently joined as CableMaster's new CEO. Prior, he was President of Parts, Tools and Accessories at NESCO Specialty Rentals and Regional Vice President at Anixter, a global distributor of Network & Security, Electrical & Electronic and Utility Power Solutions. A former Marine, Turner received his M.B.A. from the Kellogg School of Management at Northwestern University and his B.S. in Finance from Northeastern Illinois University.
Turner will work with CableMaster's leadership team to harness future growth while supporting the needs of its existing customer base. "The company has done a good job building customer relationships and growing the company since 1987. I've been impressed with the team I've been working with so far," said Mike Turner. "Every employee carries a genuine 'can-do' attitude. Everyone is willing to step up and help, wherever needed - all for the customer. I look forward to continuing the company's accelerated growth by ensuring that our team and operations maintain the reliability and professionalism we've been known to have. Putting our customers first will continue to drive our priorities. I'm excited to lead the CableMaster team."
About Tide Rock and CableMaster
Tide Rock Holdings is a strategic holding company, with a portfolio that comprises manufacturing, distribution, services and healthcare companies. Headquartered in San Diego, California, it is managed by experienced operators and finance professionals with expertise in lower-middle market business-to-business companies. Tide Rock invests with a long-term perspective, limited use of debt, and a focus on accelerating growth through investment in people, processes, and resources. Visit tiderockholdings.com for more information.
Based out of Milwaukee, Wisconsin, CableMaster supplies cord sets, cable assemblies, wire harnesses and bulk wire and cable manufactured to customers' exact specifications. The company's manufacturing expertise and a knowledgeable staff work to effectively satisfy the most demanding customer needs. Visit cablemasterpowercords.com for more information.
Media Contact
Graham Banks
VP of Corporate Development
(508) 789 1861
Candice Marshall
Chief Marketing Officer
646-246-0426