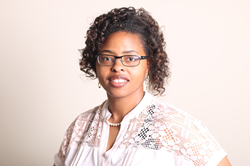 Whether that change is planned or unexpected, when you work with Caring Transitions, we can partner with you to help you meet your goals without the physical or emotional strain of doing it yourself. - Gerreyl Fleming
CHESAPEAKE, Va. (PRWEB) September 30, 2020
Tidewater native Gerreyl Fleming is pleased to announce the launch of her new senior-focused relocation and estate clearing company, Caring Transitions of South Hampton Roads.
Caring Transitions' specially-trained professionals handle decluttering, organizing, packing, moving, resettling, in-home estate sales and online auctions, home clean-outs, estate clearing and preparing homes for market. Caring Transitions of South Hampton Roads works with clients in Western Branch, Harbor View, Nansemond River, Churchland, Suffolk, Chesapeake, Portsmouth and the surrounding areas, including Virginia Beach.
Caring Transitions' services are perfect for managing the many aspects of a senior move, including assisting with the process of downsizing to provide a safer living situation, as well as for busy families and people clearing out the home of a loved one who has moved into assisted care or passed away. All of Caring Transitions' services are customizable, so clients choose the solution that best fits their needs.
"As a rehabilitation specialist, I worked with quite a few seniors who faced changing needs, whether because of their health or their living situation, and sometimes those needs changed very quickly. So what do you do when you have to transition that fast? That's what led me to Caring Transitions," Fleming said. "Whether that change is planned or unexpected, when you work with Caring Transitions, we can partner with you to help you meet your goals without the physical or emotional strain of doing it yourself."
After graduating from Washington High School she earned a BS in kinesiology from Wheaton College in Illinois. She spent a couple of years working for the local YMCA, which started a life-long appreciation for that organization. After serving adolescents and seniors with disabilities with Barry Robinson Center and Eggleston services for a short time, she attended James Madison University to become an Occupational Therapist. Now, as the owner of Caring Transitions, Fleming is also a Certified Relocation and Transition Specialist.
"Caring Transitions is unique because of our specialized training, focus on seniors and customizable services. We want to speed up your transition, relieve the stress and protect your family relations by being a third party partner who is there to serve your family by providing solutions," Fleming said.
Caring Transitions of South Hampton Roads, which is part of the national Caring Transitions franchise, is bonded and insured and all employees are background checked. For additional information, call 757-574-2450, email GFleming@CaringTransitions.com or visit http://www.CaringTransitionsHamptonRoads.com.