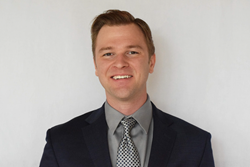 It's an exciting practice area...
DETROIT (PRWEB) December 09, 2019
Elliott Duda will take over the reigns to lead the North American Retail Automotive Practice for Tier One Executive Search, according to Senior Partner, Mark Thibodeau. Thibodeau also said: "Elliott has done such a great job for us on the manufacturing side and this is a natural step for him". The Detroit based firm has focused on the Automotive and Manufacturing sectors for 20 years, and in recent years has pushed to grow the dealership/retail side of the business to become over 30% of the overall revenues. Duda says that the practice focuses on helping large dealership groups and independent owners solve critical talent gap problems that are a result of turnover, natural attrition, succession issues, or underperforming teams or team members. Specifically, the retail practice seeks out, attracts, and secures talent at the dealership group corporate level and store level within General Management, Sales, and Fixed Operations. "It's an exciting practice area focused on the niche area of selling vehicles and related aftermarket and replacement parts, but with a lot of variety. In any given week, we might be in the middle of searching for a CFO or COO for a 100 store dealer group, and in the middle of searches for a store General Manager, Pre-owned Manager, Service Manager, and Sales professional", Duda says.
Thibodeau says that while the manufacturing side of the business is a global practice, the retail practice remains largely focused on the USA and Canada.