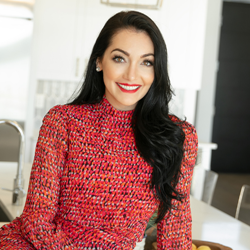 At the end of the day, you hire the agent, not the brokerage.
ORLANDO, Fla. (PRWEB) April 29, 2021
Tiffany Pantozzi, one of the former founding agents of Compass Orlando, today has announced the launch of ALIGN Real Estate in partnership with Side, the only real estate technology company that exclusively partners with high-performing agents, teams, and independent brokerages to transform them into market-leading boutique brands and businesses. Powered by the most advanced platform in the industry, ALIGN Real Estate will take an elevated, next-generation approach to buying and selling homes across the state of Florida.
Partnering with Side will ensure ALIGN Real Estate remains on the cutting edge of the evolving real estate market while continuing to deliver premium services to its clients. Side works behind the scenes, supporting ALIGN Real Estate with a one-of-a-kind brokerage platform that includes proprietary technology, transaction management, branding and marketing services, public relations, legal support, lead generation, vendor management, infrastructure solutions, and more. Additionally, ALIGN Real Estate will join an exclusive group of Side partners, tapping into an expansive network from coast to coast.
"ALIGN Real Estate will elevate what buyers and sellers expect from their trusted real estate advisors," said Pantozzi. "Our dedicated team will deliver a new level of service not easily found across Florida. At the end of the day, consumers are choosing the agent, not necessarily the brokerage," she continued. "Other brokerages made lots of promises, but when it came right down to it, that's all they were. Side helps me build my brand and gives me and my company the credit for all the hard work we do while keeping more money in our pockets. That, to me, is invaluable, given it's the agent doing the lion's share of the work to deliver the best customer service to our clients."
In 2021, Real Producers ranked Pantozzi No. 68 out of more than 18,000 Realtors® in Central Florida. She has been featured in publications such as Forbes, The Wall Street Journal, People, and the Los Angeles Times, and she has been listed as one of Yahoo Finance's Top 5 Female REALTORS® To Follow. Pantozzi also represented what is considered the most famous property in Central Florida — Shaquille O'Neal's property at 9927 Giffin Court. She's launching ALIGN Real Estate with a team of elite agents, including two who left Compass to join her.
With more than 40,000 social media followers across multiple platforms, including Instagram, Pantozzi has the largest social media presence of any Realtor® in Central Florida, and her fresh, engaging, and unforgettable marketing campaigns reach millions. At ALIGN Real Estate, her team of lifestyle curators, top-producing professionals, and industry trendsetters will bring together the best talent in the industry to create exceptional experiences for buyers and sellers.
Side is led by experienced industry professionals and world-class engineers who develop technology designed to improve agent productivity and enhance the client experience. Based on its belief that homeownership is a fundamental human right, Side is on a mission to improve the public good by providing top-performing real estate agents, teams, and indie brokerages with the best system, support, service, experience, and results.
About ALIGN Real Estate
ALIGN Real Estate is evolving and establishing the future of real estate by ALIGNing with forward-thinking lifestyle curators, top-producing professionals, and industry trendsetters. This is not your cookie-cutter team of agents. It's a team of tightly connected, highly collaborative leaders with a massive online presence that takes an elevated, next-gen approach to real estate. ALIGN Real Estate is headquartered in Orlando, Florida. ALIGN with the team at http://www.ALIGNagents.com.
About Side
Side transforms high-performing agents, teams, and independent brokerages into successful businesses and boutique brands that are 100% agent-owned. Side exclusively partners with the best agents, empowering them with proprietary technology and a premier support team so they can be more productive, grow their business, and focus on serving their clients. Side is headquartered in San Francisco. For more information, visit http://www.sideinc.com.