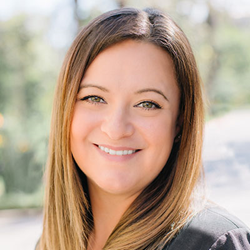 MISSION VIEJO, Calif. (PRWEB) March 03, 2020
Tinnelly Law Group, PC, one of the top California HOA law firms, is proud to announce the addition of attorneys Joelle M. Bartkins, Esq. and Sam I. Khil, Esq. to the firm.
Ms. Bartkins graduated cum laude from the University of Pittsburgh, where she earned her undergraduate degree in Psychology and served as the Secretary for her sorority, Kappa Delta. She went on to attend California Western School of Law as a Justice Anthony Kennedy Scholarship recipient. She again graduated cum laude and served as an editor for the school's Law Review. Joelle was also a member of the Moot Court Honor Society, was elected Secretary of the Student Bar Association, and wrote for the school's newspaper, The Commentary.
Prior to joining the California HOA law firm, Joelle worked in-house for a commercial real estate brokerage firm where she gained valuable experience as an in-house counsel and worked daily with a variety of clients to assist in negotiating and finalizing their commercial leases and related documents. Joelle also spent several years working in the legal department for a national life sciences real estate investment trust before attending law school. Joelle has focused her career drafting, analyzing, and revising a variety of contracts in the real estate and in-house sectors.
Mr. Khil graduated magna cum laude in dual degrees from the University of California, Irvine, with Bachelors of Arts degrees in International Studies and Sociology. He received his Juris Doctorate from Suffolk University Law School, where he earned an emphasis in Business Law and Financial Services with academic excellence, thereby expanding on his prior experience as a loan consultant in the financial sector.
Since graduating, he has continued to build on his emphasis, and has acquired considerable experience in civil litigation relating to the representation of national financial institutions involving creditor's rights, secured transactions, contract disputes, regulatory compliance, and real estate law.
Prior to joining Tinnelly Law Group, Sam worked for a multi-jurisdictional civil litigation firm where he gained significant experience working on a range of civil litigation matters including receiverships, eminent domain, title curative, municipality disputes, probate, HOA law, and foreclosure litigation.
"As we grow we remain committed to recruiting talented legal professionals who add unique value to our team, who strive for continued excellence, and who share our client-focused approach to the practice of law," says Steven J. Tinnelly, Managing Partner. "Attorneys Joelle Bartkins and Sam Khil are the latest examples of how we are executing on that commitment. We are proud to have them aboard and to see them already producing results for our clients."
About Tinnelly Law Group
Tinnelly Law Group, PC is recognized by the community association industry as one of the top California HOA law firms. Since the firm's founding in 1989, 100% of its efforts have been dedicated to representing HOAs and providing them with sensible and cost-effective solutions to their diverse legal problems. It counsels hundreds of HOAs throughout California through legal issues related to corporate governance, enforcement, maintenance, insurance, litigation and transactional matters. Tinnelly Law Group recently launched FindHOALaw, a robust resource for HOA law and legal information. Its substantial volume of content and easy-to-use interface help users better understand the unique body of law governing HOAs in California. Tinnelly Law Group also provides its clients with access to comprehensive assessment collection services through the use of its affiliate, Alterra Assessment Recovery. Tinnelly Law Group has offices in Orange County, San Diego, Riverside County, Los Angeles, and the San Francisco Bay Area. Member CAI and CACM.