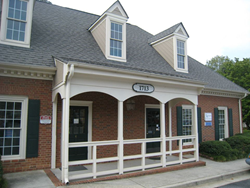 Dunwoody, GA (PRWEB) March 31, 2014
Tinnitus is a hearing disorder that affects approximately fifty million US residents somewhere between 60 and 75 years of age. The principal characteristic of ringing in the ears, which generally disturbs a great deal more men than women, is hearing sounds which nobody is able to hear. Tinnitus in many instances seems to indicate a condition manifesting within the four portions of the auditory system - the outer ear, the middle ear, the inner ear, and the brain - and consequently could be more of a symptom of other issues than a disease itself. Tinnitus often appears as a co-symptom linked to other kinds of either conductive or sensorineural hearing loss, as opposed to being a kind of hearing loss by itself. But since tinnitus can cause individuals to hear the buzzing or ringing sound continuously, this can have the effect of reducing an individual's absolute threshold of hearing, which makes it harder to hear low-level sounds normally.
The audiologists at Atlanta Hearing Associates in Atlanta are constantly investigating new tinnitus treatments to make them locally available. Tinnitus cure research is an extremely active field with many experiments and research trials launched each year. This means that long-time tinnitus sufferers may not be always be aware of the current options available. Being able to provide the most current tinnitus treatments locally in the Atlanta area is a source of pride for the audiologists at Atlanta Hearing Associates. As part of that effort they've produced a list of tinnitus therapies on their website and frequently blog about fresh developments in the area of tinnitus research. More information about the tinnitus treatment options in the following list is readily available on the Atlanta Hearing Associates website or by appointment.
Hearing aids. Individuals with tinnitus frequently also have some level of hearing loss. Hearing aids provide a double benefit of enhancing hearing and covering up the tinnitus. Tinnitus patients using hearing aids often report partial or complete alleviation of tinnitus symptoms.
Medicine or drug therapy. A number of tinnitus sufferers experience anxiety or other strong emotional responses to their tinnitus. Selected medicines may offer relief from these emotional reactions and provide some relief from the ringing in the ears.
Relaxation and Counseling. Relaxation tactics are important for tinnitus sufferers because stress makes tinnitus seem even worse. Beyond mastering how to relax, working with a counselor for tinnitus-induced anxiety or depression can be quite effective.
Maskers. Tinnitus maskers are small electronic devices that look like hearing aids and are tuned to generate sound that masks or covers up the tinnitus. Tinnitus maskers are a good option for many people, offering relief from the tinnitus. The downside is that they've been known to interfere with understanding of speech.
About Dr. Joy Pritchett
Dr. Joy Pritchett is the CEO and President of Atlanta Hearing Associates. Dr. Pritchett has a Bachelor's Degree in Speech Pathology and Master's Degree in Audiology from Auburn University. She later graduated with a doctoral degree from Central Michigan University with a concentration in the assessment and rehabilitation of balance disorders. Dr. Pritchett's areas of clinical interest are: 1) establishing evidence based guidelines for the fitting of hearing aids, 2) auditory processing tests that are predictive for children who become poor readers, and 3) rehabilitative measures to reverse these processes. Dr. Pritchett is a member of the American Academy of Audiology, American Speech and Language Association, Georgia Academy of Audiology, Academy of Doctoring Audiologists, and licensed by the State of Georgia.
About Atlanta Hearing Associates
Atlanta Hearing Associates, the top provider for hearing loss services and hearing aids in Atlanta, has been serving Georgia residents for many years. The company prides itself on making sure its clients have the most up-to-date information and technology. Atlanta Hearing Associates has four convenient offices in the Atlanta area to serve its patients—one in Greensboro, one in Milledgeville, one in Decatur and one in Dunwoody. Their all-inclusive approach to helping their patients hear ensures that each patient gets the hearing aids and accessories for their individual lifestyle.
Contact:
Dr. Joy Pritchett
http://hearatlanta.com
Atlanta Hearing Associates
1713 Mt. Vernon Road, Suite 3
Dunwoody, GA 30338
(770) 574-4819
Atlanta Hearing Associates
1051 Parkside Commons, Suite 103
Greensboro, GA 30642
(706) 623-4425
Atlanta Hearing Associates
111 Field Stone Dr., Suite 106
Milledgeville, GA 31061
(478) 387-4186
Atlanta Hearing Associates
1991 N. Williamsburg Dr., Suite A
Decatur, GA 30033
(404) 549-6788