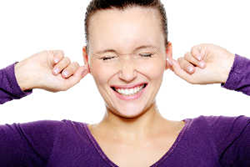 Fresno, CA (PRWEB) March 17, 2014
About 50 million Americans between 60 and 75 are suffering from a hearing condition known as tinnitus. More prevalent in men than women, the primary manifestation of tinnitus is hearing sounds that no one else can hear. Tinnitus is generally not thought to be a disease in itself but an indicator of something else taking place in one or maybe more of the four components of the auditory system - the outer ear, the middle ear, the inner ear, and the brain. Although not a form of hearing loss by itself, it can be related to other kinds of either conductive or sensorineural hearing loss. Also, because tinnitus fills the ears with a regular base level of ever-present noise, it lessens the absolute threshold of hearing and means it is more challenging to listen to faint sounds "over" the continual buzzing or ringing.
Because tinnitus is such a prevalent issue in the United States and in Fresno, CA specifically, the hearing care professionals at Hear for Life Hearing Aid Centers are regularly researching new treatment options. Tinnitus cure research is an extremely active field with many studies and trials launched annually. This means that individuals who've endured tinnitus for an extended time are frequently unaware of the newest options available. Being able to provide the most up-to-date tinnitus therapies locally in Fresno, CA is a point of pride for the Hearing Professionals at Hear for Life Hearing Aid Centers. To better disseminate tinnitus therapy information they've produced a list of tinnitus therapies on their website and often blog about new developments in the field of tinnitus research. Details about the tinnitus treatments in the list below is readily available on the Hear for Life Hearing Aid Centers website or by appointment.
Hearing aids. Tinnitus patients typically also have some amount of hearing loss. The combined benefit of hearing aids is that they cover the sounds of the tinnitus while also boosting hearing ability. Complete or partial respite from tinnitus symptoms is possible with hearing aids.
Medicine or drug therapy. Medications approach tinnitus on two different levels. They are able to combat the powerful emotions and depression that are common among tinnitus sufferers and work on directly reducing the symptoms.
Relaxation and Counseling. Being able to relax is extremely helpful if the noise in your ears frustrates you. Stress makes tinnitus seem even worse. Individuals with tinnitus may experience anxiety, depression and other psychological problems for which counseling is appropriate.
Maskers. Tinnitus maskers are tiny electronics that resemble hearing aids and are tuned to generate sounds that masks or covers up the tinnitus. Many patients claim good success with tinnitus maskers although they do not enhance hearing the way a hearing aid does.
About Hear For Life Hearing Aid Centers:
Hear For Life Hearing Aid Centers is a family owned and operated business serving Central California's hearing healthcare needs 1986. Our team members are experts in hearing care, and also in patient care so expect friendly smiles and white glove treatment. The goal at Hear For Life Hearing Aid Centers is to serve patients hearing needs with the best hearing technology at the most competitive prices. Contact any one of the ten Central CA Valley locations in Fresno, Bakersfield, Madera, Reedley, Porterville, Selma, Visalia, Tulare, Sanger or Delano.
Contact:
http://thehearingaidcenter.com
Hear for Life Hearing Aid Centers
4836 N 1st St # 102
Fresno, CA 93726
(559) 943-1643
Hear for Life Hearing Aid Centers
4580 California Ave
Bakersfield, CA 93309
(559) 412-5916
Hear for Life Hearing Aid Centers
550 E Almond Ave #B
Madera, CA 93637
(888) 770-1012
Hear for Life Hearing Aid Centers
1592 11th St Ste D
Reedley, CA 93654
(888) 770-1012
Hear for Life Hearing Aid Centers
1205 Evergreen St
Selma, CA 93662
(888) 770-1012
Hear for Life Hearing Aid Centers
316 W Acequia Ave
Visalia, CA 93291
(888) 770-1012
Hear for Life Hearing Aid Centers
2502 Jensen Ave
Sanger CA 93657
(888) 770-1012
Hear for Life Hearing Aid Centers
557 W Morton Ave Ste A
Porterville, CA 93257
(800) 655-1755
Hear for Life Hearing Aid Centers
1070 N Cherry St
Tulare, CA 93274
(800) 655-1755
Hear for Life Hearing Aid Centers
1205 Garces Hwy #207
Delano, CA 93215
(800) 655-1755