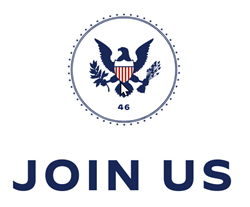 "My Hot Tip is adding five accomplishments to the first page of your resume, featuring your leadership, programs and initiatives."
WASHINGTON (PRWEB) November 25, 2020
Two new websites have emerged that address the estimated 4,000 high-level U.S. government positions in the Biden-Harris Administration, known as Presidential Appointments. The Partnership for Public Service manages presidentialtransition.org/, which Kathryn Troutman calls "a good place to start your job research." The incoming administration's buildbackbetter.com/ presents additional background and an online application form where you can submit a resume and cover letter.
"It will be a very fast turnaround," says Troutman. "The two websites are good. This is a very exciting time for those interested in these positions. It will be very challenging to work in public service for the next 4 years!"
Drilling down several levels on the Presidential Transition site, you get to the Exploring Job Opportunities page (see the link below). Here you find two main "Types of Appointments," those requiring Senate Confirmation and others that do not. Click on "Positions and Pay" under "Appointments not requiring Senate confirmation," and you find three subcategories: (1) Presidential Appointments without Senate Approval (PA), (2) Non-career Senior Executive Service (NC-SES), and (3) Confidential or Policy-Making Positions (Schedule Cs).
Here are the descriptions:
Presidential appointments not requiring Senate confirmation (PA): Approximately 450 positions. Senior-level positions within the Executive Office of the President such as senior White House aides and advisors. The salaries are set by agency heads and fall within the range of the Senior Executive Service pay schedule, $131,239 to $197,300.
Confidential or Policy-Making Positions (Schedule Cs): Approximately 1,500 positions (Troutman believes there will be more). Appointees are supervised by other political appointees and the work varies widely. While some positions may be lower level, other Schedule C appointees may hold significant authority within their agencies. The salaries are aligned to the 2020 General Schedule, $19,543 to $142,180.
"Of course, you'd need the right experience to be part of the Executive Office," notes Troutman. "For the Schedule C jobs, they will be creating positions and determining salaries for these people based on their background and history. You need to be prepared to document your past salary."
On the same page under "Researching Jobs" is a bold link to download the Plum Book (see the link below), which lists leadership and support positions. You can look in it for agencies matching your expertise and positions that fit your level.
Moving over to the online application on the "Join Us" page of BuildBackBetter.com (see the link below), you'll see the form is very detailed and includes your current job, desired function, desired policy area, and the department, agency, board, or commission where you want to serve.
"You can choose more than one policy area of interest, but be realistic," advises Troutman. "Make sure you have the corresponding experience. And don't select more than 3 to 5 places where you'd like to serve. You want to show a sincere interest." She adds that some questions are optional to answer, such as your race, gender, sexual orientation. The site says that section is there because of Biden's commitment to "an administration that looks like America."
In addition to submitting your resume and cover letter at BuildBackBetter.com, Troutman suggests giving these documents to your Member of Congress, Senator or other contact to pass along.
She recommends writing a resume of no more than 3 pages (Competitive Service federal resumes are usually longer), because the reviewers won't have much time. "You definitely have to match the areas of expertise and mission you will be selecting on the application," she points out. "My Hot Tip is adding five accomplishments to the first page of your resume, featuring your leadership, programs and initiatives. This will help draw the reviewer's attention to what you have to offer."
For more help, consider a two-hour consult with Senior Federal Resume Writing Consultants at The Resume Place regarding your draft resume and cover letter, target agencies, Plum Book positions and your objectives. They can help you determine whether to explore these positions or regular civil service, and which PAs could be right for you.
Kathryn Troutman is the Founder and President of Resume Place, Inc. a Federal Career Consulting business located in Catonsville, MD. Her firm specializes in writing and designing professional federal resumes, as well as consulting, coaching and education on the federal hiring process. She is also the author of many best-selling federal career books, including Federal Resume Guidebook, 7th Ed. and The New SES Application, 2nd Ed.
Resources
Partnership for Public Service's Site
https://presidentialtransition.org/
Exploring Job Opportunities Page
https://presidentialtransition.org/readytoserve/exploring-job-opportunities/
Biden-Harris Administration Site
https://buildbackbetter.com/
Resumes and Cover Letters are accepted here:
https://buildbackbetter.com/join-us/