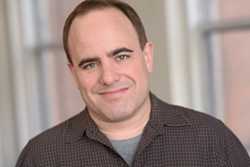 One of the best ways travelers can protect themselves financially is to have a credit card that offers trip protection.
NEW YORK (PRWEB) May 16, 2019
Most travelers associate travel delays and flight cancellations with snow, ice, and sleet, but the Bureau of Travel Statistics (BTS) found that more than half (52%) of airports experience the most delays during the summer months. While the report also showed that only 1 percent of all domestic flights were actually cancelled in 2018, it offers little satisfaction to those directly affected by it.
As summer approaches, thousands of families are planning to hit the skies for another season filled with fun and adventure. To help travelers prepare for potential flight delays and cancellations, ExpertFlyer.com went One-on-One with Julian Kheel, an air travel expert at The Points Guy. During the podcast, which can be heard in its entirely on ExpertFlyer's blog, Mr. Kheel outlines strategies travelers can develop to minimize the impact delays and cancellations would have on their travel plans.
"There are a number of ways travelers can prepare for potential flight cancellations," explains Mr. Kheel. "Some are obvious but extremely important. For example, travelers need to be patient and leave themselves enough time for all the steps and stops needed throughout their travels. Being proactive is crucial. As soon as your flight is canceled, get on your phone and determine what the next flight option is on your present carrier, as well as other carriers. This will enable you to be proactive in telling the agent at the desk or on the phone what you want rather than the airline telling you what they'll give you. One of the best ways travelers can protect themselves financially is to have a credit card that offers trip protection. A number of cards including the Citi Prestige and Chase Sapphire Reserve offer levels of coverage if your flight is delayed or canceled."
Mr. Kheel explains these, and other tips, in greater detail during the podcast. In February, ExpertFlyer published The Traveler's Backup Plan, a step-by-step game plan travelers can follow when flights are delayed or cancelled. The Backup Plan can be viewed and downloaded from ExpertFlyer's blog.
"Julian Kheel offers very sound advice for travelers during his podcast with ExpertFlyer," said Chris Lopinto, president of ExpertFlyer.com. "While travelers are not in a position to prevent flight delays or cancellations, creating a backup plan will greatly assist in dealing with travel delays that could put a damper on this year's family vacation plans."
To learn more about how to prepare for potential flight delays and cancellations this summer, listen to ExpertFlyer's podcast with Julian Kheel from The Points Guy.
About The Points Guy
The Points Guy (TPG) is a trusted travel and lifestyle media platform that focuses on maximizing travel experiences while minimizing spending. Through an informative, clever point of view, TPG has become the leading online resource for all things points, miles and resourceful travel experiences. The site's editorial content consists of first-hand flight, hotel and airplane reviews, curated travel guides, immersive video components, as well as global event activations. Since its launch in 2010, Founder and CEO Brian Kelly has expanded the team to include a distinguished editorial staff and extensive network of freelancer contacts from around the globe. Today, TPG reaches 10 million unique monthly visitors and more than 3 million followers across social media platforms.
About ExpertFlyer.com
Each month, ExpertFlyer's One-on-One blog goes face-to-face with the travel industry's leading decision makers to discuss and address topics relevant to many of today's business and frequent travelers.
ExpertFlyer.com was conceived and created by an eclectic team consisting of a veteran elite tier frequent flyer, an airline captain and corporate travel manager, and information technology professionals to deliver a 24/7 real time powerful air travel information service. The company provides its subscribers and corporate travel managers alike with a complete, concise and efficient way to access the ever-changing details of worldwide air travel information. For more information, please visit expertflyer.com.
Stuck in the middle seat again? Download the free Seat Alerts app from ExpertFlyer and get the window or aisle seat without hassle or frustration.