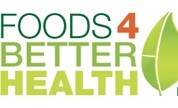 Hot Tamale Mary Murphy is the New Face of the Tisanoreica Diet.
Boston, MA (PRWEB) August 25, 2013
Foods4BetterHealth.com, a new food and nutrition web site that believes that eating right can prevent diseases, ward off illnesses, and help readers feel healthier and younger than ever, is reporting on So You Think You Can Dance judge Mary Murphy's new role as the face (and figure) of the Tisanoreica diet. (Source: "'So You Think You Can Dance' Celebrity Judge Mary Murphy Announced As The U.S. Spokesperson for Tisanoreica Diet," PR Newswire web site, August 12, 2013; http://www.prnewswire.com/news-releases/so-you-think-you-can-dance-celebrity-judge-mary-murphy-announced-as-the-us-spokesperson-for-tisanoreica-diet-219313431.html)
As Foods4BetterHealth notes (http://www.foods4betterhealth.com/mary-murphy-3887), the Tisanoreica diet, the popular Italian weight loss program that launched in the U.S. in June, has brought on celebrity dancer and judge Mary Murphy to be the face of the diet. Murphy is best known for her current role on the hit dance competition show So You Think You Can Dance. She knows firsthand about the ups and downs of dieting, since dancers especially—perhaps even more than celebrities—must always be extremely fit.
As the Foods4BetterHealth article "Hot Tamale Mary Murphy is the New Face of the Tisanoreica Diet" notes, the Tisanoreica diet is extremely popular in Italy. It's known as the "Italian comfort food diet," and hails from ideas developed by the Mech family in Vicenza in 1911. The diet uses its own brand of herbal extracts—which contain no artificial sugars, preservatives, or alcohol—to help with weight loss. (Source: "The Tisanoreica Diet Method," Tisanoreica web site; http://store.gianlucamechspa.com/us/content/18-tisanoreica-diet-method, last accessed August 15, 2013.)
"We're extremely proud to have Mary Murphy as the face—and figure!—of the Tisanoreica Diet in America," said Tisanoreica CEO Gianluca Mech in a statement released on August 12. "Mary is the epitome of American grace, beauty and enthusiasm, and we're thrilled to have—to use her own words—this 'hot tamale' represent our emerging brand in the U.S."
The Foods4BetterHealth report notes that Murphy is the perfect person to be the face of this new celebrity diet. As the Tisanoreica diet expands to the U.S., Murphy will help promote this celebrity diet, which she says has helped her lose weight and stay energetic.
"What I love about the Tisanoreica Diet herbal meals is that I never feel deprived on them," said Murphy. "I've tried other diets in which you're either feeling famished or tired. As a dancer who must keep physically fit, and now as a dance judge who must stay mentally alert during auditions that can stretch on for hours, that's important to me."
The Foods4BetterHealth report concludes that the Tisanoreica diet is being hailed as a new weight loss initiative, and celebrity figures, like Murphy, are happy to endorse it as being a true weight loss success.
Foods4BetterHealth.com, created by Doctors Health Press, is a food news and health web site, offering readers information about the latest food controversies, exclusive expert advice, and health tips to ward off illness, prevent disease, and live a long, healthy life. For more information, visit http://www.foods4betterhealth.com .