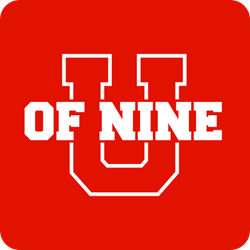 "There is an epidemic of sexual misconduct and alcohol abuse on college campuses and we wanted to do something to help address it," said Lawrence Schwartz, U of Nine co-founder.
Dallas, Texas (PRWEB) April 07, 2016
Trivie, a leading mobile game developer along with ATIXA, the Association of Title IX Administrators, have partnered to offer colleges and universities a free year of their mobile app, U of Nine. The app is designed to help reduce campus violence, sexual misconduct, alcohol abuse, and increase compliance with Title IX's educational requirements.
With sexual violence at the forefront of public concern and Vice President Joe Biden and Grammy winner Lady Gaga highlighting the need for postsecondary schools to step up their prevention efforts during the 2016 Academy Awards, increased focus is being placed on Title IX, a law requiring educational institutions to prevent and address sex- and gender-based discrimination, harassment, and assault.
One in five women is raped or sexually assaulted during college, and as many as 90 percent of incidents are not reported, according to research by the U.S. Department of Justice and the Centers for Disease Control and Prevention. Additionally, more than 1,800 college students die each year from alcohol-related injuries, according to the National Institutes on Health. Further, alcohol is often a factor in sexual assaults. These problems are real, and addressing them requires more effective education.
"There is an epidemic of sexual misconduct and alcohol abuse on college campuses and we wanted to do something to help address it," said Lawrence Schwartz, U of Nine co-founder.
While educational efforts are improving, more tools are needed to educate students about sexual violence and Title IX. Given college students' comfort with technology and inclination for mobile apps today, developing a social game that students can play on their phones is a great way to foster mastery of the important educational training content that federal law requires colleges and universities to provide to students and employees.
"It's engaging for the user and it's free to the university. It's a win-win for everyone," Schwartz added.
Developed by highly-rated app-maker Trivie with content created by the field's top subject-matter experts from ATIXA, U of Nine brings gamification to institutional Title IX education efforts, by engaging users in social trivia games on all of the important topics surrounding Title IX, such as sexual violence, sexual harassment, intimate partner violence, stalking, and alcohol. Since U of Nine is primarily a mobile app, administrators can now consistently reach students where they spend the most time — on their mobile devices.
Campus administrators can track usage and Title IX compliance with the federal training requirements via the app, and can stay more connected with their students on their devices, and help mitigate expensive Title IX claims and litigation. More importantly, they can keep their campuses safer.
"We are excited about the ability of this app to bring industry-leading content to students wherever they are. Education on demand is critical to making prevention efforts more effective," said Brett A. Sokolow, Esq., the app's lead content expert.
Each U of Nine quiz is no more than five questions long, and the hints and explanations that come with each question help users better understand and consequently remember the content. Incorporating scoreboards, discussion forums, and other familiar game mechanics makes it a fun and meaningful tool for students and faculty. Push notifications can be sent to students at any time to prompt app usage and reinforce Title IX content during the school year to ensure continual learning. U of Nine enables colleges and universities to:

Offer training for students and employees on Title IX, as required by law.
Deliver content to hard-to-reach student and employee populations.
Provide ongoing awareness and education campaigns.
Boost the effectiveness of prevention programming messages.
Comply with the Violence Against Women Act, Section 304 (The Campus SAVE Act), which carries educational requirements similar to Title IX's.
Access detailed reports on app usage and Title IX compliance with federal training requirements.
For more information on U of Nine, visit http://www.uofnine.com.
About ATIXA
ATIXA, the Association of Title IX Administrators, is a professional association for more than 4,000 school, college, and university Title IX coordinators and administrators. Since 1972, Title IX has been a powerful leveling tool for advancing gender equity in educational settings, both in and out of the classroom, by helping to prevent hostile environments, sexual discrimination, and harassment; addressing sexual violence; protecting students and employees from retaliation; and requiring remedies for sex- and gender-based discrimination. All school districts and postsecondary institutions in the United States are required to have a Title IX coordinator to oversee implementation, training, and legal compliance. ATIXA helps campus and district Title IX officials collaborate professionally to ensure best practices, share resources, and advance gender equity in education. For more information, visit https://atixa.org.
About Trivie
Trivie is a gaming platform for educational programming, knowledge assessment, and training reinforcement that is fun to play and simple to use. When educational institutions and organizations employ Trivie's apps, they increase the knowledge retention of their users on training topics, improving the overall effectiveness of their programming and boosting compliance with their policies and procedures. For more information, visit http://www.trivie.com.