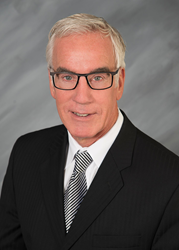 WHITE BEAR LAKE, Minn. (PRWEB) September 21, 2018
TitleSmart, Inc., a leading Twin Cities title insurance company, today announced the official expansion of its Commercial Real Estate Closing Department Services and the introduction of Timothy Thrush to lead its commercial team.
"After 11 years of providing exceptional closing experiences to our residential clients, it was a natural progression to build on and expand the commercial department. Having the key legal counsel is such an integral and valuable component in the commercial title arena and I knew Tim Thrush would be the perfect attorney to lead our growing department", says Cindy Koebele, the CEO and President of TitleSmart.
The Commercial Closing division continues to operate out of the company headquarters in White Bear Lake and will be now be led by Timothy (Tim) Thrush.
Tim is a real estate attorney, certified by the Minnesota State Bar Association as a Real Property Law Specialist. He has worked in the land title insurance industry since 1984, representing a diverse range of clients in their commercial and residential real estate transactions. Tim is passionate about protecting people's real property rights.
"Real estate ownership and investing is a core strength of our country's economy," states Tim. "We are privileged to live in a nation where title insurance allows us to buy, sell and finance real estate with total confidence in the security of our property rights and our money."
Expanding its Commercial Real Estate Closing Division will allow TitleSmart to increase its already large footprint into a larger market share in the Twin Cities. Additionally, Titlesmart will be able to provide its clients with the knowledge and experience they deserve when working on challenging commercial transactions.
About TitleSmart, Inc.
TitleSmart, Inc. is a full-service title insurance and escrow settlement services company dedicated to providing clients with exceptional title, escrow, and real estate closing solutions. From investing in the best systems to adding extra touches like warm cookies, gourmet coffee and branded trinkets to each closing, TitleSmart embraces the mentality that closing on your house should be a positive, fun and upbeat experience. A certified Women's Business Enterprise, TitleSmart (in addition to making the Inc 5000 list 5 years in a row), was named one of the Minneapolis/St. Paul Business Journal's Best Places to Work in 2015, a 2018 Top Workplace by the Star Tribune as well as one of the 150 Best Companies to work for by the Minnesota Business Magazine. Cindy Koebele, President of TitleSmart, was also named the 2015 EY Entrepreneur of the Year® for the Upper Midwest region and nominated for the Minneapolis/St. Paul Business Journal's CFO of the Year award.
For more information visit http://www.title-smart.com.