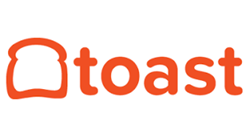 The best loss prevention programs in restaurants today require a close relationship between data and video.
SUPERIOR, Colo. (PRWEB) August 08, 2019
Envysion the industry leader in managed video solutions has announced a new partnership with Toast, a worldwide leader of point of sale (POS) and restaurant management solutions, that will unify loss prevention tools and strategies for tens of thousands of restaurants industry-wide.
Launched in 2013, Toast's point of sale and reporting solutions have helped restaurant leaders in bars, fine dining, and fast casual establishments effectively manage vital front- and back-of-the-house operations. From payroll and team management to loyalty programs and inventory solutions, Toast offers customizable capabilities to suit any type of restaurant or need.
Now, combined with Envysion's award-winning integrated managed video solution, business operators gain instant insight and a deeper understanding of all in-store operations — any time, from any location, from any device. Envysion's Managed Video Solution brings real-time visibility and side-by-side comparison with data from Toast's POS, back office, and guest facing systems.
The unified solution makes it easy to rapidly create a range of reports from a variety of data sources —including POS, business intelligence, accounting, operations, and security— and verify the data with high-definition, multi-angle video and audio to dramatically reduce loss from employee theft or fraud, unauthorized transactions, and inefficient workflows and procedures throughout a restaurant's operations.
"The best loss prevention programs in restaurants today require a close relationship between data and video. Using video to verify exceptions, transactions, and identify underperforming elements of the business brings new clarity and decisiveness to a business operator," says Kevin Milner, Director of Audit Programs at Envysion. "Adding Envysion's video solutions to Toast's POS and business management systems gives restaurant leaders confidence in the accuracy and quality of their data to make smarter business decisions faster — all while saving time and money."
ABOUT TOAST, INC.
Toast is an all-in-one point-of-sale and restaurant management platform. As a cloud-based system built specifically for restaurants, Toast offers advanced functionality including tableside ordering, quick menu modifications, real-time enterprise reporting, online ordering, and labor management on an easy-to-use interface. Headquartered in Boston, the company employs more than 1,400 workers across the US and Dublin, Ireland. Focused exclusively on the restaurant industry, Toast and its 70+ ecosystem partners support tens of thousands of restaurants across its growing community.
About Envysion
Envysion® is a leading provider of managed video and loss prevention solutions that enable restaurant and retail operators with instant and actionable insights for increasing profitability through broad utilization of powerful video-driven business intelligence. Envysion® has transformed video surveillance into a strategic management tool that provides instant and unfiltered business insights to users across operations, loss prevention, marketing and human resources. Envysion's award winning platform quickly scales to 1,000s of locations and 10,000s of users without straining the IT department or network. http://www.envysion.com