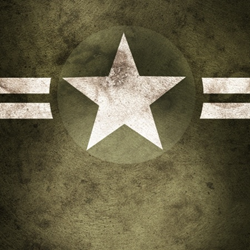 The fact that there is a probate battle over estate taxation tells us that Clancy did not use an irrevocable trust, which could have prevented the current courtroom fight and the unwelcome media attention into his family's finances.
Boston, MA (PRWEB) December 10, 2014
The late Thomas Leo "Tom" Clancy, Jr. may not have been able to enroll in the Army Reserve Officers' Training Corps while studying at Loyola University due to being nearsighted (1), but the vast literary and creative work he left behind denotes a keen knowledge of how the global military industrial complex is utilized to shape geopolitics on an international scale.
Tom Clancy passed away at the age of 66 in his beloved Baltimore on October 1, 2013 (1). Since he passed away, his estate has not stopped producing best-selling novels and video games that carry on his legacy; case in point: the online tactical shooter Tom Clancy's Ghost Recon Phantoms by Ubisoft, which is being played by eight million gamers worldwide (2). There's also Full Force and Effect: A Jack Ryan Novel, which was written by an author authorized by the Clancy estate to carry on the late writer's unique worldview (3).
Less than a year after Clancy passed away, a heated battle over his estate unfolded in a Maryland probate court. The estate, which is estimated to be worth $83 million and could gain even greater value as Clancy's works continue to be produced and sold, is being contested by Clancy's widow and his adult children who were born to his former first wife (4). Among the probate issues being deliberated in court, there's a monetary amount adding up to $18 million in state and federal taxes, which Clancy's widow is petitioning to transfer over to the late author's four adult children (5).
Furthermore, the Wall Street Journal reported on the existence of a family trust set up by Clancy to leave his widow about 66 percent of his estate (4). However, Clancy's widow claims that the wrongful execution of the estate caused a miscalculation that called for $6 million in taxes assigned to the family trust. There also appears to be will left by Clancy as well as a codicil executed a few months before the author passed away. Apparently, Clancy's widow also sought to replace the executor of estate, who in Maryland court is known as a personal representative, since the current attorney serving in that capacity wishes to spread the tax burden equally amongst all heirs (5).
"It seems as if Tom Clancy did not plan his estate as carefully as the highly organized military operatives in his novels," comments Rocco Beatrice, Managing Director of Estate Street Planners, LLC, a financial planning firm focusing on asset protection, wealth management and estate planning. "It appears that Clancy left a will that created separate trusts for his widow and his four children from his first marriage, and the presence of a codicil suggests that he may have changed his mind at one point. With this in mind, it is not too surprising to learn that the Clancy estate is now going through probate."
Mr. Beatrice's firm also operates UltraTrust.com, a website that offers advice on efficient estate planning through the use of irrevocable trusts. "The fact that there is a probate battle over estate taxation tells us that Clancy did not use an irrevocable trust, which could have prevented the current courtroom fight and the unwelcome media attention into his family's finances."
Expanding on the topic of irrevocable trusts, Mr. Beatrice explains: "We know from the news reports that Clancy's estate is fairly complex and is still producing profits. To this end, it was smart of him to create trusts so that future earnings can be managed in an easier and more effective manner; however, Clancy should not have waited until passing away to create these trusts. We tell our clients that is never too early to plan your estate with an UltraTrust®; in fact, some of our clients actually move to protect their assets and plan their financial futures before they get married."
In conclusion, and speaking on the issue of the estate executor who allegedly performed against the instructions that Clancy made clear on his codicil, Mr. Beatrice explains: "When you create an irrevocable trust, its efficacy will be dictated by its construction, funding and management. When our clients inquire about our UltraTrust®, we are careful in its creation, jurisdiction and management. The idea is to avoid probate, minimize taxation and eliminate the worry of having to create a will that can be introduced in court and become public.
"Privacy and asset protection are only the beginning; we also recommend the appointment of a trust protector in addition to a professional trustee for the purpose of managing the UltraTrust®. Clancy wouldn't have had to worry about an estate executor going against his wish had he looked into an UltraTrust® long before he passed away."
About Estate Street Partners (UltraTrust.com):
For 30 years, Estate Street Partners has been helping clients protect assets from divorce and frivolous lawsuits while eliminating estate taxes and probate as well as ensuring superior Medicaid asset protection for both parents and children with their Premium UltraTrust® Irrevocable Trust. Call (888) 938-5872 to learn more.
#
1. Biography, December 9, 2014 (biography.com/people/tom-clancy-9542178)
2. Gamasutra, December 8, 2014 (gamasutra.com/view/pressreleases/231767/TOM_CLANCYrsquoS_GHOST_RECON_PHANTOMSreg_CLOSES_IN_ON_8MILLION_REGISTRATIONS.php)
3. USA Today, November 30, 2014 (usatoday.com/story/life/books/2014/11/30/new-and-noteworthy/70027852/)
4. Wall Street Journal, September 17, 2014 (wsj.com/articles/tax-battle-brews-over-contested-estate-of-author-tom-clancy-1410985577)
5. Los Angeles Times, September 18, 2014 (latimes.com/books/jacketcopy/la-et-jc-tom-clancy-83-million-estate-family-tax-dispute-20140918-story.html)