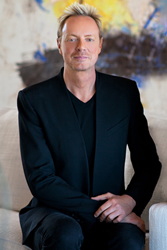 Los Angeles, CA (PRWEB) January 19, 2021
Real estate agent Tomer Fridman of THE FRIDMAN GROUP further established himself as one of the leading luxury real estate agents in Los Angeles with over $538 million of sales in 2020. Two of his listings—including a $60 million Bel Air estate and a $25.9 million Hollywood Hills estate—made Dirt's List of Real Estate Rewind: 2020's 40 Biggest LA Deals. Born and raised in Los Angeles, Fridman has a deep understanding of the luxury landscape and experience representing both buyers and sellers all across the City of Angels.
Tomer Fridman held several notable listings in 2020, including Khloe Kardashian's Calabasas mansion, which sold in November for $15.5 million. The sale price was more than double what Kardashian had bought the home for and set a record as the highest price per square foot in Calabasas and all of the San Fernando Valley.
"We are both humbled and honored to have had a record breaking year of helping our clients find their home, despite the challenges 2020 presented. Our team was still able to set new records within the Los Angeles real estate market and I look forward to another year of growth", says Fridman.
With a portfolio worth $1.2 billion and a knack for closing deals, Tomer Fridman has the knowledge and skills necessary to continue revolutionizing the real estate industry in 2021.
About Tomer Fridman
With over $3 billion in career sales, and breaking the $500,000,000 mark for closed sales in a single year, Tomer continues to be ranked as one of America's Best Real Estate Agents by Wall Street Journal/Real Trends. He specializes in residential luxury estate properties and large scale projects throughout Los Angeles, Israel, and Europe, and is the only agent in the United States on the Board of Directors for a global real estate brand, EMEIA (Europe, Middle East, India, Africa). A recognized authority on real estate trends in affluent international markets, Tomer Fridman maintains a sterling reputation built on discretion, integrity and an array of clientele including high profile celebrities, entertainment executives, and captains of industries.
Media Contact:
Alexander Ali
The SOCIETY Group
aa@societygrouppr.com
310-991-6368