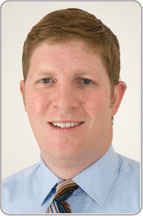 In most cases, vitiligo appears in corresponding patches on both sides of the body – "generalized" or "nonsegmental" vitiligo. However, cases of "segmental" vitiligo can also occur, affecting one side alone.
FRANKLIN SQUARE, N.Y. (PRWEB) October 30, 2019
Jon Hamm attributes the blotches of white skin that appeared on his hands to a megadose of stress: He had recently taken on a big role – playing the uber-alpha drinking, smoking, philandering Don Draper in the smash hit Mad Men. In his thirties at the time, Hamm developed vitiligo. "It starts without warning," notes Chris Byrne, a certified registered physician's assistant specializing in dermatology with Advanced Dermatology PC. "Stress combined with an underlying autoimmune condition may trigger its onset."
A "convergence theory," says the nonprofit Vitiligo Research Foundation, could explain why up to two percent of us suddenly start to lose melanocytes: Some combination of stress, toxins, disease, and genes causes the death of those pigment-producing skin cells, leaving behind patches of white skin, whose appearance is especially noticeable against darker skin tones.
In most cases, vitiligo appears in corresponding patches on both sides of the body – "generalized" or "nonsegmental" vitiligo. However, cases of "segmental" vitiligo can also occur, affecting one side alone. The American Academy of Dermatology classifies those two types further: localized vitiligo affects a small area; generalized vitiligo progresses to more widespread patches; and universal vitiligo, the most rare, causes almost all skin to lose pigment.
"As with Jon Hamm," observes Byrne, "it commonly begins on the hands. Once begun, generalized vitiligo typically starts and stops, seemingly at random. Unfortunately, research has not yet uncovered a vitiligo 'off' switch."
"In most cases," continues Byrne, "vitiligo does not cause other physical symptoms. But the emotional and psychological tolls can be severe. Early diagnosis can give patients the greatest access to treatment choices."
In those rare cases of universal vitiligo, patients may opt to lighten the limited remaining pigmented skin. However, most patients – if they choose to treat localized or generalized cases – elect a means of adding color.
With that in mind, Byrne makes the following suggestions.
6 Answers to Help Choose a Vitiligo Treatment
1. When does makeup make sense? "Half of vitiligo cases start under the age of 21," notes Byrne. "For children with the condition, adding color with makeup, skin dye, or self-tanners can be healthy choices, as they do not have the possible side effects of other treatments. This may also appeal to those who want a temporary, 'as needed' approach without side effects."
2. What about topical corticosteroids? "These are most effective when used early, before there is widespread pigment loss," says Byrne. "In particular, treatment may help repigment areas of the face. Some caveats include the need to monitor for side effects, as skin atrophy can occur when used for more than a year."
3. How can light and lasers help? "Phototherapy – UVA and UVB treatments – can help add color to more extensive areas," explains Byrne. "For small areas, lasers can be particularly effective, with seventy percent seeing improvement. Patients should be fully informed regarding outcome, as color gain can gradually fade."
4. What can combination therapy do? "'PUVA' refers to the use of psoralen – either in topical or oral form – in conjunction with UVA light treatment," describes Byrne. "This is a long-term treatment, typically involving weekly sessions for a year. Up to seventy-five percent of the time, there is pigment gain on the face and body, including the torso and upper arms and legs. With this approach, it's important to monitor for side effects, including vision changes. And sun protection is essential."
5. When can surgery be considered? "Transplanting pigmented skin," says Byrne, "can be effective but should only be considered for adults with 'stable' cases – that is, no pigment loss for at least six months. And surgery also carries the risk of side effects."
6. Are new treatments on the way? "This is a hopeful time," notes Byrne. "New topical treatments are showing promise in current research. We had exciting news this summer regarding the topical agent ruxolitinib, and the third phase of its clinical trial is now underway."
"Vitiligo patients," Byrne emphasizes, "need the support of caring specialists who can empower them to make informed choices."
Bio: Christopher Byrne RPA-C is a certified physician assistant with Advanced Dermatology PC.
Advanced Dermatology P.C. and the Center for Laser and Cosmetic Surgery (New York & New Jersey) is one of the leading dermatology centers in the nation, offering highly experienced physicians in the fields of cosmetic and laser dermatology as well as plastic surgery and state-of-the-art medical technologies. http://www.advanceddermatologypc.com.