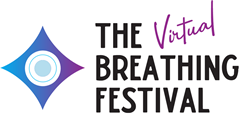 "Tony is presenting a 30-minute toolkit session and masterclass that you do not want to miss. We are honored to have such a wonderful teacher encouraging people to discover, explore and develop the power and potential of breathwork to help them in their everyday lives."
CHICAGO (PRWEB) January 29, 2021
Tony Robbins, No. 1 New York Times bestselling author, philanthropist, and the nation's No. 1 life and business strategist, will be a special guest at The Breathing Festival, a virtual event that presents breathwork to an international audience from Feb. 11-28.
Mr. Robbins, recognized throughout the world as a leading authority on personal growth and peak performance, joins the festival's exciting lineup of over 50 of the world's best leading breathwork practitioners. A full list of confirmed speakers is on the website.
"If you know anything about my work, my whole thing is that you have to change your mental and emotional state. The fastest way to do that is movement and the most powerful movement is breath," Mr. Robbins said. "I use breathing as a way to alter my state before I go on stage. I use breathing changes to change the people in the room. I also start every morning of my life doing a 10-minute process that I designed for myself called priming which includes a radical set of breathing changes and then a set of techniques to get my mind, heart and soul right."
Dan Brulé, Founder of The Breathing Festival and Breath Mastery, is delighted to welcome a business luminary such as Robbins to be part of the virtual festival.
"Tony is presenting a 30-minute toolkit session and masterclass that you do not want to miss," Brulé said. "We are honored to have such a wonderful teacher encouraging people to discover, explore and develop the power and potential of breathwork to help them in their everyday lives."
In addition to the speaker presentations, participants will also have the opportunity to view lectures, experience breathing sessions, learn about breathing tools, cutting-edge breathing technology, and acquire tips, tricks and hacks for daily life and hear conscious music.
The festival is presented by the International Center for Breathwork (ICFB). According to ICFB, conscious breathing, or breathwork, can help boost a person's low energy or mood and increase concentration and productivity. It can also provide fast-acting and lasting relief for stress, trauma, pain, anxiety and depression. Breathwork is used by top athletes and elite military to improve performance and unlock higher potential.
Tickets begin at $11 to unlock a full 12 days of access to lectures, sessions and tools to "Change your Breath. Change your World!" For more information, visit thebreathingfestival.com.
About the International Center for Breathwork
The International Center for Breathwork was started by Dan Brulé, VJ Odedra, Nicole Price and Marc Taylor as a place to welcome and support all styles, types, modalities, practices, flavors and kinds of breathwork and to spread the practice of these simple yet often unknown concepts throughout the world. Born in 2020 during the global pandemic, it arose from a desire to show people simple ways to shift our lives into better places by changing the way we breathe.
About The Breathing Festival
The Breathing Festival was created as a way to share breathwork in a fun, exciting, mainstream event that is accessible to as many people as possible. The virtual festival in 2021 gives us the opportunity to reach people in every single corner of the globe. That's our vision and we've got a lot of amazing people working with us to achieve it. We dream about healing the world by healing ourselves and we use our breath to do that.
About Tony Robbins:
Tony Robbins is an entrepreneur, #1 NY Times bestselling author, philanthropist, and the world's #1 life and business strategist. Author of six internationally bestselling books, including the recent New York Times #1 best–sellers MONEY; Master the Game and UNSHAKEABLE, Robbins has empowered more than 50 million people from 100 countries through his audio, video and life training programs. He created the #1 personal and professional development program of all time (Ultimate Edge) and more than 4 million people have attended his live seminars. ###