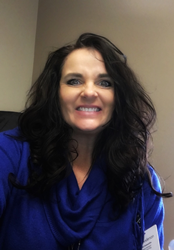 OXNARD, Calif. (PRWEB) July 09, 2020
With over 28 years of Microsoft Dynamics experience, Tonya Anderson has held many long-term roles throughout her career within the Microsoft Dynamics channel with her most recent being Global Partner Manager at Dynamic Communities. In this role, Tonya was responsible for developing strategic long-term partner relationships working with enterprise cloud & platform technology partners. Prior to joining the Dynamic Communities, Tonya was a Strategic Customer and Partner Manager at Microsoft. As Strategic Customer and Partner Manager, Tonya developed transition plans to integrate new members into corporate strategy and leverage best practices to maximize revenue.
Tonya takes her knowledge from these key positions and will use her experience, energy, and enthusiasm for the Microsoft product line to help drive her growth in her new role as Customer Success Manager at Western Computer overseeing customers within the North Central region. In this role, Tonya will report to and collaborate closely with Tony Castellano, Director of Sales. As part of the Customer Success Manager team, Tonya will help to empower, engage, and educate Western Computer's customer base, ensuring Microsoft Dynamics users receive the highest level of support and services. To learn more about the role of Customer Success Manager, please visit https://bit.ly/2BsiLZJ.
"We are thrilled to welcome Tonya into the Western Computer family," stated Katherine Turner-Lawrence, VP of Sales and Marketing. "When we heard that Tonya had an interest in joining Western Computer, we didn't hesitate to offer her the role of Customer Success Manager. Tonya's experience and personality will blend well with our existing team and we can't wait to work side by side with her."
"I am overjoyed to join Western Computer," stated Anderson. "I've had a strong relationship with the Western Computer team throughout my career and I have admired Western's dedication to their customer base as well as their passion for the Microsoft Dynamics product line. Very early in my professional life, I interacted with Tom Bardos, CEO at Western Computer, when SOCAL was my territory as a Partner Manager and I was very impressed. I kept a close eye on them for all these years. When I was ready to explore my next opportunity, I knew they were the first phone call I wanted to make. In my new position, I look forward to forging stronger relationships and empowering our customers to get the most out of their ERP investment and the Microsoft ecosystem."
In May of 2020, Tonya was nominated for the WIT Network's ATHENA International Emerging Leaders Certificate program. The program, sponsored by Microsoft, is a highly interactive program that provides participants the opportunity to enhance their leadership skills by doing a deep dive into the ATHENA Leadership Principles.
Western Computer, a Microsoft Gold Certified ERP Partner, has been providing ERP, CRM, supply chain management, and business intelligence solutions for over three decades. Western Computer has helped hundreds of companies, from midsize to some of the world's largest, in selecting, implementing and reaching their business and Cloud technology objectives.
About Western Computer
Western Computer has designed and implemented business solutions for a wide array of industries since 1987. Over 160 resources across North America provide deep knowledge that is unmatched for Distribution, Manufacturing, and Rental Management. Western Computer has also been highly ranked in both Accounting Today's VAR 100 and Bob Scott's Insights VAR Stars for several consecutive years.
To learn more, visit http://www.westerncomputer.com or call (805) 581-5020. Connect with us on Twitter, LinkedIn and Facebook.
Contact
Katherine Turner-Lawrence
Vice President of Sales & Marketing
katherine.turner@westerncomputer.com
805-581-5020