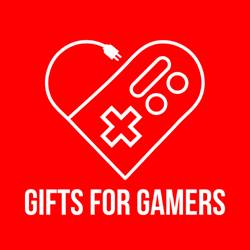 OAKS, Pa. (PRWEB) November 28, 2018
TooManyGames, the longest running and largest gaming convention in Pennsylvania, is hosting a charity event called "Gifts for Gamers." 100 percent of the proceeds will benefit Greater Philadelphia's largest hunger relief organization, Philabundance.
The event will be held at the Greater Philadelphia Expo Center on December 9 from 12:00 p.m. to 6 p.m.
Gifts for Gamers will feature a vendor area to buy gifts for gamer family and friends, free play video gaming area, participate in the Fortnite dance contest, board game contests, arcades, and photos with Santa. Attendees will also have a chance to meet and greet with famous YouTubers such as Angry Video Game Nerd, Vinesauce, Rental Reviews, Erin Plays, Ninkendo, and SomeCallMeJohnny.
Gifts for Gamers is proud to host SMASHADELPHIA Ultimate - a launch weekend tournament for Super Smash Bros. Ultimate! Come compete for thousands of dollars in prizes with over 32 setups available for play and a variety of tournament events for everyone to enjoy. Tournament registration can be done for an additional fee at the door at Gifts for Gamers, or you can sign up online and find more details at http://smash.gg/sdaUltimate.
Come to "Gifts for Gamers" and help Philabundance support more than 700,000 food insecure people in the Greater Philadelphia area. Purchase a ticket for the event at TooManyGames.com, $5 if you pre-register and $10 at the door.
About TooManyGames: TooManyGames is the premier event for anyone interested in video games, board games, CCG's, and tabletop gaming. The expo features vendors selling retro games, new games, board games, crafts, art and more, along with music concerts, arcades, tournaments, chiptunes, industry panels, and panels by famous YouTubers.
About Philabundance: Philabundance seeks to drive hunger from our communities today and end hunger forever. It serves approximately 90,000 people per week, a third of whom are children and 15% of whom are seniors. In 2016, Philabundance distributed approximately 24 million pounds of food through its own neighborhood distribution programs and through a network of more than 350 member agencies in 9 counties in Pennsylvania and New Jersey. For more information about Philabundance, visit philabundance.org.