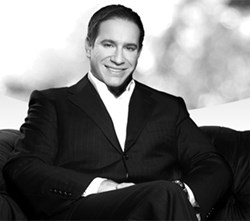 Los Angeles, CA (PRWEB) August 23, 2013
Stained teeth can add years to a smile and detract from its overall beauty. Los Angeles tooth whitening dentist, Dr. Kevin Sands, now offers various options for a whiter smile.
Teeth whitening has quickly become one of the most popular treatments in cosmetic dentistry today. It is fast, easy and extremely effective. With one simple treatment or series of treatments, teeth can look significantly brighter and more attractive. Stains from coffee, energy drinks, wine and soft drinks can be wiped away without altering the natural structure of the teeth.
Many different whitening options are available. Take-home tray-based whitening systems are similar to those that patients can find in their local drug stores, but they offer significant differences. The trays that are available through expert in tooth whitening in Los Angeles, Dr. Sands, are customized for a perfect fit, which minimizes the risk of gum irritation and ensures proper contact between the whitening gel and the teeth. Prescription-strength whitening gels ensure maximum whitening in much less time than traditional OTC whitening kits.
In-office whitening treatments offer a different experience. These treatments are performed in the dental office and provide fast, dramatic results. A powerful whitening gel is painted directly onto the teeth and then activated with a special, high-intensity light. Dr. Sands can customize the light intensity for personalized results and to reduce the risk of irritation for those with sensitive teeth.
Not all stains respond well to teeth bleaching procedures. However, stains from dental trauma, antibiotics and similar stains can often be easily concealed using porcelain veneers or Lumineers. These treatments use wafer-thin porcelain shells to correct the appearance of the teeth and can enhance virtually any smile.
About Dr. Sands, Expert in Tooth Whitening Los Angeles
Dr. Kevin Sands, tooth whitening dentist, is a member of the American Academy of Cosmetic Dentistry, the Academy of Cosmetic Dentistry and the American Dental Association. Dr. Sands graduated from the University Of Southern California School Of Dentistry and continued his education at the Las Vegas Institute for Advanced Dental Studies for Advanced Anterior Aesthetic Dentistry. He has been featured on "Dr. 90210," and he has worked with some of Hollywood's best-known celebrities.
Website: http://www.toothwhiteninglosangeles.net/
Press release submitted by AvitalWeb.com.
Kevin Neman
(818) 205-9300