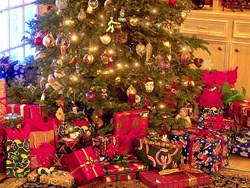 (PRWEB UK) 29 November 2013
Keeping the kids entertained at Christmas can always be a challenge but with these top five Christmas presents for boys supplied by Paramount Zone wrapped up under the tree, the kids should keep themselves entertained leaving you time to relax.
Remote Control Quad Bike:
This ace super realistic Remote Controlled Quadbike will provide hours of fun this Christmas. With its fully functional suspension, it is great for speeding around over objects.
RC Quadrocoptor - Mini Turbo Drone:
This newly updated version of the super popular Turbo Drone Quadrocoptor is the ideal gift for indoor flying when it's cold outside. With its inbuilt Gyro, this is super steady and easy to control round the house.
Solar Power Robot Kit:
This great little kit provides all you need to make your own solar powered robot. With six different robot designs to choose from, the fun won't stop.
Remote Control Rattle Snake:
This is the most realistic remote control snake we have seen and it is set to give anyone with a fear of snakes a fright. Its movement is just like a real snake and it's even got a moving tongue to make it even more lifelike.
Remote Control Robot - Fires Disks, Dances and Talks:
Every boy dreams of having a personal robot to do their bidding; well now this is possible with the Remote Control Robot who dances, talks and even fires disks. With its variety of functions, this robot will keep the kids entertained for hours.
The website Paramountzone.com was started by founder James Morris in 1999 and has seen rapid growth over recent years due to an affordable range of fun gadgets and gifts. With a priority on originality, the Paramount Zone buying team search far and wide to bring the most innovative gifts and toys to customers.
Find hundreds more great Christmas gifts and stocking fillers for boys at Paramountzone.com.