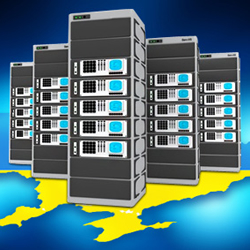 San Francisco, CA (PRWEB) September 18, 2014
BestVPS.us, a leading VPS hosting review site, today announced the top 5 Linux VPS hosting packages in 2014. The purpose of releasing the award is to introduce the best VPS hosting services with powerful tools, high performance and rich resources.
The packages that are strictly selected are Arvixe VPS Class Lite, BlueHost Standard, A2Hosting Cloud VPS, InMotion Hosting VPS-1000S and JustHost Standard. Among the packages, the ones from Arvixe and A2Hosting are designed for experienced webmasters with technical skills, and the others are suitable for people who have little professional knowledge.
1) Arvixe VPS Class Lite
Developed by developers for developers, VPS Class Lite comes with complete flexibility which enables users to install all the scripting languages, databases, control panels and applications they want. The price of the plan starts from $20/mo for subscribers using this exclusive promotional link.
VPS Class Lite includes 2 CPU cores, 1 IP address, 20 GB disk storage, unlimited data transfer and 1 GB dedicated memory. CentOS 6 is pre-installed. Besides, one domain name and one SSL certificate are free for life. Users have the freedom to add additional memory when demand increases, and they can also use SSDs for data storage by paying $5/mo.
2) BlueHost Standard
Standard is the cheapest VPS hosting plan released by BlueHost, packed with 2 CPU cores, 2 GB memory, 30 GB storage and 1 TB bandwidth. Due to the utilization of KVM hypervisor, the resources are guaranteed to be available to the user at all times. Besides, the plan includes an enhanced cPanel control panel which has reselling control features.
3) A2Hosting Cloud VPS
Built on cloud technology, Cloud VPS plan features high-availability failover which guarantees full redundancy by transferring users' accounts to another node immediately when the previous node goes down unexpectedly. When signing up, webmasters can choose operating system, memory, CPU cores, CPU speed, disk drives and more according to their own needs. The coupon code BHSA2CODE brings a 34% discount for this plan.
4) InMotion Hosting VPS-1000S
As InMotion has been upgrading its VPS packages continuously, the basic plan VPS-1000S now has 4 GB RAM, 60 GB disk storage, 2 TB bandwidth and 2 IPs. Extras include daily backups and Solid State Drives. To enhance the security of customers' accounts and websites, InMotion offers advanced firewalls. Charged at $14.99/mo, VPS-1000S is an affordable solution for high-traffic websites.
5) JustHost Standard
JustHost provides a large amount of resources in Standard so that webmasters can set up and run their websites successfully. Supporting instant provisioning, the company gets servers and accounts prepared within seconds. In addition, 24x7 technical support is offered via phone, email and live chat.
For more information, visit http://bestvps.us/.
About BestVPS.us
Having been collecting customer reviews and testing statistics, BestVPS.us has reviewed and rated 50+ VPS hosting providers with the aim to reveal the secrets of virtual private servers.