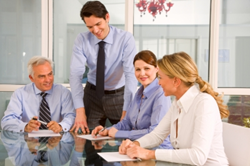 We are not attorneys although we have built one of the biggest networks of licensed lawyers that provide affordable and expert real estate related legal help to DC residents
Washington, DC (PRWEB) October 20, 2015
Individuals and families who are trying to obtain help for probate and family law issues regarding real estate will now have a new option to search for qualified lawyers in the Washington, DC area online. The Probate Law Partners website is now showcasing some of the top probate attorneys in DC Metro area at probatelawpartners.com.
The newly designed website offers a free of charge lookup service for pre-screened legal professionals who handle probate cases. The searchable database is expected to bring immediate relief to people who are confused by the process of wills, probate and inherited houses after a family member or close friend has passed away.
"We are not attorneys although we have built one of the biggest networks of licensed lawyers that provide affordable and expert real estate related legal help to DC residents," said one source from the ProbateLawPartners.com website.
Since the surrounding area of Washington DC includes parts of Virginia and Maryland, a local lawyer can easily be found and researched using the PLP system available. People who own homes, have been willed properties or have inherited homes in Alexandra, Fairfax, Mannassas Park, Potomac, Silver Spring, Bethesda, Mt Vernon and Arlington can review the District of Columbia area attorneys that are available.
"Some people spend a lot of valuable time using phone directories or referrals to find a knowledgeable attorney, and our system showcases a targeted list of professionals within seconds," said the source.
The Probate Law Partners website is also featuring a new section that could help someone find answers to probate legal questions in the District or surrounding communities. Along with blog posts, related news and a FAQ section, this new area at http://probatelawpartners.com/news is now available for the public to explore.
About ProbateLawPartners.com
The ProbateLawPartners.com company supplies one of the largest legal referral networks in the Washington, DC area in the United States. The company adds partners on a regular basis who have gone through a screening process to maintain excellence. The ProbateLawPartners.com company website is updated regularly with searchable content for average consumers who need help with a probate or real estate issue in the Eastern part of the country.