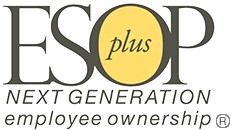 Columbus, Ohio (PRWEB) December 19, 2013
ESOP Plus®: Schatz Brown Glassman Kossow LLP is pleased to announce the opening of their third office in Columbus, Ohio with the addition of partners, Tim Jochim and Peter Jones. The firm also has offices in West Hartford, Connecticut and Rochester, New York.
Tim Jochim and Peter Jones have many years of business exit planning and ESOP experience. Tim Jochim is a co-founder of the OH/KY Chapter of the ESOP Association. Tim and Peter regularly speak on ESOP related topics, and Tim is an active member of the Legislative and Regulatory Committee of the ESOP Association in Washington DC.
About ESOP Plus®: Schatz, Brown, Glassman, Kossow, LLP
ESOP Plus® is one of a handful of national boutique exit planning and ESOP law firms. ESOP Plus® serves clients throughout the United States, including US clients with an employee presence across U.S. borders.
Most law firms do not provide ESOP advice. The ESOP Plus® team focuses on ESOPs and employee ownership as viable succession and exit planning options.
ESOP Plus® works closely with clients' attorneys, accountants and other trusted advisors to help them explore the full range of exit planning possibilities.
Rob Brown, ESOP Plus® partner, says, "The modern delivery model for legal services is collaboration among boutique firms. We're pleased to work with other respected professionals to achieve our clients' goals."
ESOP Plus®: Schatz, Brown, Glassman, Kossow, LLP is a member of the International Society of Primerus Law Firms.