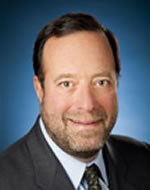 Philadelphia, Pennsylvania (PRWEB) July 16, 2013
Earp Cohn P.C., a regional law firm with offices in Cherry Hill, NJ and Philadelphia, PA, is pleased to welcome Allen Etish as Counsel with the firm. Allen concentrates his practice in Complex Commercial Litigation and Bankruptcy with an emphasis on Corporate Valuation (Shareholder disputes, Corporate buyouts) and other general business related matters. Allen is a graduate of Rutgers University School of Law Camden, and represents a wide range of clients, including small to medium sized businesses, professional corporations, manufacturing concerns, professional service providers and retail merchants.
Allen's Bankruptcy practice is varied and includes advising a number of corporate clients and insurance companies with regard to contesting preference claims, challenges to proofs of claim, and contesting debtors' attempts to limit or expunge client's claims in pending Chapter 7 or Chapter 11 bankruptcies.
In addition to his legal practice, Allen has a history of dedicated service to the profession, including prior service as President of the New Jersey Bar Association. Allen is a long-time resident of Cherry Hill, NJ, and is a graduate of both Rutgers College and Rutgers University School of Law.
About Earp Cohn P.C.
Earp Cohn P.C. is a regional law firm that provides the depth of experience and practice areas found in a large firm. This provides a unique opportunity for clients to obtain exceptional value for high quality service. Since its inception in 1991, the firm has consistently endeavored to provide excellence in both its legal services and its client responsiveness. Today, the firm has 17 lawyers located in two offices in Cherry Hill, New Jersey and Philadelphia, Pennsylvania.
Earp Cohn P.C. is a member of the International Society of Primerus Law Firms.