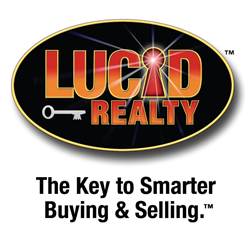 Our discounted commissions, buyer rebates, and hourly fee models have saved these clients thousands of dollars.
Chicago, IL (PRWEB) March 31, 2015
Lucid Realty has placed in the top 1% of Chicago area REALTOR® teams according to recent rankings released by the Chicago Association of REALTORS®. In the spring issue of the association's Chicago REALTOR® Magazine Lucid Realty achieved the Silver Level for sales volume between $36 - $26 Million and the Bronze Level for sales volume between 79 - 60 units. This is the fifth year that Lucid Realty has been recognized as a top Chicago REALTOR® team.
According to Chicago REALTOR® Magazine "These awards recognize the hard work, superior market knowledge, mastery of technology and tools, and cooperation with other REALTORS® that have helped build your success...C.A.R. Sales Awards honor the achievements of our top producers, and our members' collective efforts to bring the highest level of professionalism, ethics, commitment and service to buyers and sellers in the Chicagoland area."
"My partner, Sari Levy, and I are extremely grateful for the confidence that our clients have shown in us over the years, which has enabled us to achieve these awards," said Gary Lucido, President of Lucid Realty. "Our discounted commissions, buyer rebates, and hourly fee models have saved these clients thousands of dollars in transaction costs. As they continue to spread the word of the compelling value of our service offerings I fully expect that we will climb even higher in the Chicago area rankings."
Nevertheless, Gary continued to beat the drum about consumers focusing too much on real estate sales rankings. He pointed out that consumers would be well advised to pay less attention to who a real estate agent is and more attention to what that agent is going to do for them and then hold that agent accountable for delivering on their promises. Gary warns that top producers don't necessarily always deliver top service and it's a good idea to always check agents' online ratings at sites like Yelp, Angie's List, Trulia, and Zillow to look beyond slick sales pitches.
The data for the 2014 C.A.R. sales rankings comes from Midwest Real Estate Data, which operates the Chicagoland multiple listing service.
About Lucid Realty, Inc.
Founded in 2007, Lucid Realty, Inc. is the Chicago area's full service, discount, real estate brokerage. Lucid Realty distances itself from traditional brokerages and provides a better value to the consumer. It is a full service broker, offering substantial savings to both buyers and sellers, providing services by employees not independent contractors, working as a team instead of competing against one another, with professionalism and high standards of customer service.