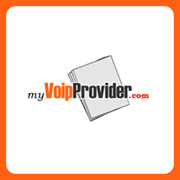 The introduction of SIP (Session Initiation Protocol) trunking service providers has led to a revolution in multi-scale enterprise systems.
San Diego, CA (PRWEB) May 15, 2014
When a company subscribes to a unified communications plan, the goal is to improve enterprise communications operations performance. The introduction of SIP (Session Initiation Protocol) trunking service providers has led to a revolution in multi-scale enterprise systems.
Branch integrated communications is supported by SIP trunking reduces delays and hassles related to disaggregated phone system operations and data sharing. With SIP trunking providers, companies can design-in new components to unified communications infrastructure without a systems overhaul.
Integrated communications infrastructure deployed by way of virtualization and voice over internet protocol (VoIP) interface, enables companies to advance their operations with SIP trunking across entire networks of branch PBX.
The virtualization of business communications infrastructure with B2B Web-based SIP trunking extends the value of standard phone and fax services to a total operations approach. With cloud based B2B communications services in VoIP, companies can use SIP trunking to interface apps based features in phone, email, virtual meeting and mobile communications.
The future of telephony communications will depend on competitive advantage sought by SIP trunking service providers in their efforts optimize B2B integrated cloud-based data and voice connectivity in VoIP PBX. For seamless PBX efficiency in enterprise communications, the following review offers a comparison of Broadvoice and 8x98, Inc.; two rising stars in the SIP trunking services segment:
The number one among SIP trunking providers, Broadvoice is a customer equity first company committed to the innovation of VoIP support services for B2B clients. Continuous innovation requires attention to the features and quality of branch PBX. With so much offered in on-demand, unified communications for enterprise systems, B2B clients companies like Broadvoice are making a name for themselves by way of change.
Introduction of 3 VoIP service plans starting at $55 for a minimum of five ports and on DID per trunk, Broadvoice offers flexible PBX options, in unlimited port services at $400 per month. For B2B clients seeking more flexibility in service, Broadvoice offers standard SIP trunking at the nominal user fee of $5 for each additional, and $2 per DID.
Broadvoice customers can select dedicated phone numbers in 48 states, regardless of actual location. B2B clients wishing to maintain their existing phone numbers can transfer those numbers to Broadvoce VoIP at no extra charge. Clients can also use Asterisk, Shoretel, Switchvox and Talkswitch, and Trixbox with Broadvoice services. The company offers technical support to US customers.
Competition by 8×8, Inc. has been fierce. Named one of the top SIP trunking providers, the company offers virtual solutions with customizable VoIP features. The 8x8, Inc. to B2B clients is scalability. Customers expanding their branch communication benefit from 8x8's solid service mission to execute the best PBX network connectivity.
The company specializes in small and medium sized enterprises (SME). The beauty of VoIP services for PBX, is that SME organizations can grow their business alongside multinationals. 8x8 Inc., on-demand service features are pay-as-you-grow.
With 8x8, Inc. B2B companies can increase in size without major investment in new communications infrastructure. 8x8, Inc. model of service allows B2B clients to customize their multiscale PBX branch communications operations and enterprise systems data management, without installation of new infrastructure.
The company also offers B2B clients free and unlimited calling between cloud-enabled subscriber sites. At present, there are more than 7,000r ate centers supported by 8x8, Inc. SIP trunking technology. One of the most trusted brands on the market, 8x8 is exceptional in customer service. Clients have a choice whether to obtain new DID numbers, or to retain existing phone numbers. Toll-free minute pooling in 8x8, Inc. is cost savings on inbound calls.
Those looking to compare SIP trunking providers can do so here: http://www.myvoipprovider.com/en/sip-voip.