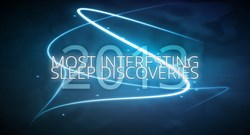 San Diego, CA (PRWEB) December 14, 2013
The field of sleep science is one of the least understood but fastest growing research sectors, and as such the last few years have seen numerous interesting discoveries and studies aiming to show why people sleep, effects and functions of rest, as well as how health and disease may be influence by sleeping or a lack thereof. The Sleepy Shopper, a blog that writes on mattress and sleep topics, curated a list of some of the most interesting discoveries published so far in 2013 to cap off the year.
In the article, titled "Most Interesting Sleep Discoveries of 2013", the website mentions 10 of the most promising studies, offering an overview of what researchers found, the studies' relevance, and implications for future research. All of the findings come from scientific studies presented by universities around the world, and cover a range of topics from obesity to beauty sleep and more.
Three of the more well-publicized discoveries mentioned in the article's top 10 list include sleep's effects on genes, how the brain cleans up during rest, and the effects of shut-eye on weight and grocery habits.
A University of Surrey study discovered that sleep deprivation is related to over 700 genetic changes which may affect inflammation, immunity and stress response. Researchers at the University of Rochester also uncovered how the brain clears out waste products during sleep, which has numerous implications for future research on brain degenerative diseases. Other studies highlighted how sleepy shoppers spend more and buy higher-calorie foods at the grocery store, and the people who sleep between 6.5 and 8.5 hours and who stick to a schedule tend to have lower body fat than short or long sleepers and those who have varying sleep-wake times.
The article also features seven additional topics mentioned in this year's research including differences between night owls and early birds, evidence of beauty sleep benefits, and links between rest and social social relationships.
Sleepy Shopper summarizes the article by encouraging readers to commit to better sleep in 2014, as this critical function affects so many aspects of overall wellness, and is one of the most simple steps to take for better health. Based on the studies and research, sleep of 7 to 8 hours is recommended for adults, along with consistent slumber schedules. They also link to their article on healthy sleep hygiene, and invite readers to vote on which research subjects they are most interested in reading about in the coming year.
TheSleepyShopper.com offers insights and information for consumers, focusing exclusively on mattresses, pillows, bedding and sleep products. Utilizing an accessible, responsive blog format, the website aims to help educate consumers about their options and on making better buying decisions. From industry research, to product reviews, and general guides, the blog is a must-read for anyone in the market for a new mattress.