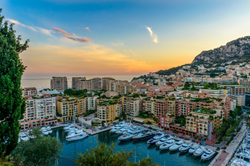 San Bruno, CA (PRWEB) February 12, 2015
Alpha Flight Guru, a top rated travel agency for business class and first class tickets, is proud to announce its top five picks for spring vacation destinations. For adventurous travelers wishing to visit some of the world's most unusual or popular events, Alpha Flight Guru selected five must-see festivals around the world. From Thailand to Monaco to a small Greek island, this list offers something for everyone.
Budapest, Hungary. April is the best time of year to travel to Budapest. If classical music and culture are attractive, then don't miss the Budapest Tavaszi Fesztival taking place April 10 – 26. This festival is the largest cultural event of its kind in Europe. With more than 200 events visitors enjoy classical music, jazz, opera, dance, a Chess festival, contemporary clowns and other exhibitions throughout the city.
Mayrhofen, Austria. A total trip for anyone looking for a wild winter experience in the spring is The Snowbombing Festival, taking place this year on April 6-11, 2015. Also known as the Greatest Show on Snow, this music festival with live bands and famous DJs also includes snowboarding and skiing. Some of the venues are just as unique as the acts themselves with everything from an igloo to an enchanted forest setting. Bring a sense of humor and maybe a few costumes for the fancy dress themes that take place throughout the week.
Thailand. Visitors who prefer warm weather and don't mind getting soaked should consider travel to Thailand for Songkran, the Water Fight Festival and Thai New Year. This annual event takes place in mid-April for 3-6 days of water fun. Expect lots of water as locals and visitors splash water on everyone. Chiang Mai holds the most recognized, vigorous and largest six-day festival. Other Songkran festivals are held in Hua Hin, Bangkok, Phuket and Khon Kaen.
Monte Carlo, Monaco. One spring-time event on many bucket lists is the Grand Prix in Monaco. This 77-lap, Formula One race held on May 21-24, 2015, is one of the most recognized sporting events in the world. In addition to the race, Monaco offers incredible shopping, celebrity spotting and fabulous food, not to mention the infamous nightlife of clubs and casinos.
Chios Island, Greece. Easter time brings about many spiritual and religious events all around the world, but there is perhaps nothing quite like Rouketopolemos, or the Church Rocket War on Chios Island, Greece. At midnight on Easter Eve in Vrontados, two churches, Agios Markos and Panagia Erithiani, attempt to ring each other's church bell with homemade rockets. The priests remain inside their churches holding their Easter services while outside 60,000 homemade rockets are being set off with the goal of trying to strike the opposing church's bell.
Spring is known for new beginnings, but it can also be a time for new experiences of the unique, unusual and unexpected varieties as well. Alpha Flight Guru helps vacationers travel in comfort with business or first class tickets at a discounted price. Contact us at 800-359-5175 or visit http://alphaflightguru.com for more information.
About Alpha Flight Guru
Alpha Flight Guru was founded by a small group of individuals with over 30 years combined travel experience and has been serving the airfare needs of business and leisure travelers alike since 2010. Alpha Flight Guru carries a strong, global online presence with their headquarters based out of San Bruno, California, and additional locations in New York, Arizona and Pennsylvania.
Alpha Flight Guru specializes in business and first class international airfare, and typically saves travelers thousands over competitors by utilizing their extensive knowledge of the airline industry. Accredited by many travel organizations and supported with an 'A' rating by the Better Business Bureau, Alpha Flight Guru provides the best of online interaction and personal phone service.