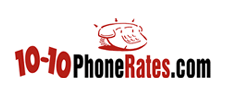 Using a VoIP Fax provider eliminates many of the pains of faxing and makes the process as simple as the push of a button.
(PRWEB) April 24, 2014
The use of a fax system in day-to-day business operations is still prominent. The problem with traditional fax systems is the process itself. Faxing can be extremely slow and countless complications can occur during the process. Error messages, long waits, busy signals and more are all undesirable actions that can take place. However, VoIP faxing has changed the game. Using a VoIP Fax provider eliminates many of the pains of faxing and makes the process as simple as the push of a button.
VoIP fax providers do almost everything electronically. Many services include the choice to be able to send and receive faxes via email. Users can even be notified from their mobile device when a new fax has arrived to avoid having to get up and check the fax machine awaiting that important fax to finally come through. The innovative technologies make faxing easier than ever and allow for faxing to be used more often by businesses for communication.
Analysts at 1010PhoneRates.com came together to determine the top VoIP providers for 2014. They understand that VoIP faxing is somewhat of a new medium and that businesses might not be aware of the benefits of using this service. They made this list for those businesses that are thinking about or in the midst of switching over to a VoIP fax provider. For their list, the analysts looked at price, faxing features, customer reviews and more. Here are the top VoIP fax providers for 2014 that they determined:
RingCentral has great features that come with their service. Users can see very detailed fax logs, receive alerts on their mobile device, receive faxes as emails and more. RingCentral has very low and competitive rates for their fax service on top of all of their additional features. Additionally, the company has a great reputation for their customer support staff. RingCentral has innovative technology and continue to be one of the leading brands in not just VoIP faxing but in all of VoIP technology.
Popfax offer unlimited inbound faxes and have very low rates for sending faxes nationally. They also have options to send faxes worldwide. PopFax also offers instant activation and have no installation fees. Their customer service team is very confident in their abilities to help in any situation. Whether in the sign up process or after activation, PopFax's team can assist in a timely manner. Their service includes sending faxes to multiple recipients at once, personalized fax sending, sending faxes through email and more.
Nextiva
Nextiva's service allows for clients to receive and send faxes via email. They also offer the ability to receive and send faxes with a mobile device. Nextiva's fax service is great for users who find themselves on-the-go often. They have economical rates and are always rated very highly among their users.
Faxing is made simple by a VoIP fax provider. Their additional easy functionality as well as their additional features makes traditional fax services obsolete. People that are interested in learning more about VoIP fax providers can visit: http://www.1010phonerates.com/online-fax-service.html.