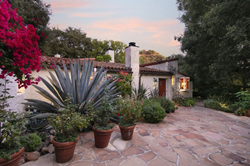 Where Real Estate Is Never Boring!
POMPANO BEACH, Fla. (PRWEB) February 28, 2020
"February's Top 10 U.S. Real Estate News"
"Anne Hathaway's Historic New York Penthouse"
Anne Hathaway and husband, Adam Shulman, are asking $3.495 million for their New York penthouse. The Upper West Side building with only five residences was constructed in 1904 by the same family that did the famous Dakota apartment building. Anne and Adam bought the two-bedroom home in 2017 for $2.55 million.
"Farm That Inspired James Bond Novels"
A New York country estate, Black Hole Hollow Farm, where former British intelligence-officer-turned-author, Ian Fleming, wrote parts of his James Bond thrillers, "Diamonds Are Forever" (1956) and "Goldfinger" (1959) is for sale.
"Jon Bon Jovi's Jersey Home"
Jon Bon Jovi is selling his New Jersey oceanfront mansion on 15 acres. The 18,000-square-foot home on the Navesink River includes six bedrooms, limestone flooring and a circular staircase. The property also includes a carriage house with three additional bedrooms, his "Shoe Inn Pub" and a recording studio. Built in 1999, it is about one hour to New York City. The asking price is $20 million.
"Ronald Reagan & Jane Wyman's L.A. Home"
Ronald Reagan and Jane Wyman were married in 1940 but divorced in 1949. Their LA home was the epitome of Old Hollywood glamour and a perfect home for two of Hollywood's favorite actors and one future president. Designed by architect Paul Williams, the Reagan-Wyman home is now for sale, priced at $6.75 million.
"Florida Home Prices Continue To Climb"
In January, Florida single-family home sales rose 17.9% from January, 2019 while the median price rose 6% to $265,000. Florida condominium median prices went up 9.6% to $200,000. Florida condominium and home sale prices have increased for 97 consecutive months.
"Bing Crosby's Nevada Ranch"
Bing Crosby's former vacation ranch near Elko, Nevada is for sale. Bing spent so much time at the ranch for fishing and hunting and became such a fixture around town that they made him honorary mayor in 1948. It is priced at $7.28 million.
"Judy Garland's Hollywood Hills Home"
The LA home where singer and film-star Judy Garland, her movie-director husband, Vincente Minnelli, and daughter, Liza, lived in the 1940s is for sale at $6.129 million. After Garland, Sammy Davis Jr. bought the five bedroom, 4,999-square-foot home which also includes a fruit orchard, pool and city views. Renee Zellweger won the recent Academy Award as best actress for her role as Garland in the movie, "Judy."
"Boris Karloff & Katharine Hepburn Lived Here"
A Los Angeles home where Katharine Hepburn lived early in her Hollywood career and Boris Karloff at the height of his career is for sale. Hepburn, who was the queen of romance movies, and Karloff, who was the king of monster movies, occupied the home that is still owned by people with film-industry connections. The 5,000-square-foot, hacienda-style home has recently been placed on the market, priced at $8.995 million.
"Demi Lovato's Hollywood Hills Home"
Demi Lovato just sang the national anthem at the Super Bowl and also relisted her Hollywood Hills home at $8.995 million. The 5,500-square-foot contemporary home with four bedrooms and seven baths is located on one acre.
"Lori Laughlin Lists Bel Air Home For Sale"
Lori Laughlin has listed her 12,000-square-foot Bel Air home for $28.6 million. Lori and husband, Mossimo Giannulli, bought the home in 2015 for $13.9 million and have extensively updated the home. They are soon going to trial as key players in the University of Southern California college admissions scandal.
For more celebrity homes and real estate news, visit TopTenRealEstateDeals.com.