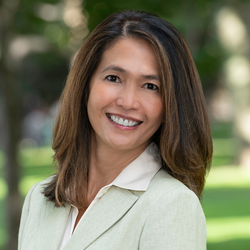 There is no greater feeling to experience in real estate than handing over a key to a buyer for their new home or sharing the excitement and anticipation with the sellers when their home has been Tessellated
DANVILLE, Calif. (PRWEB) November 18, 2021
Tessellation Real Estate today announced its partnership with Side, the only real estate technology company that exclusively partners with high-performing agents, teams, and independent brokerages to transform them into market-leading boutique brands and businesses. The affiliation will ensure that Tessellation Real Estate, a company that prides itself on bringing all the pieces together to fulfill each client's unique needs, is powered by the industry's most advanced platform.
Tessellation Real Estate founder Tess Pollitz is ranked in the top 1% of real estate agents in the Bay Area. With her significant experience in preparing and flipping properties, Pollitz brings professionalism, enthusiasm, a unique perspective, and problem-solving skills to the table as she helps her clients navigate the complex real estate market. She has closed hundreds of transactions during her career.
The team behind Tessellation Real Estate includes project managers and design specialists who have developed turn-key solutions for preparing homes for sale. This expertise has helped clients achieve top dollar within eight days of their homes going on the market. Tessellation Real Estate also specializes in assisting investors, first-time homebuyers, and those moving up or downsizing.
"There is no greater feeling to experience in real estate than handing over a key to a buyer for their new home or sharing the excitement and anticipation with the sellers when their home has been Tessellated: ready to go on the market for the big reveal — prepped and staged," said Pollitz.
Partnering with Side will ensure Tessellation Real Estate remains on the cutting edge of the evolving real estate market while continuing to deliver premium services to its clients. Side works behind the scenes, supporting Tessellation Real Estate with a one-of-a-kind brokerage platform that includes proprietary technology, transaction management, branding and marketing services, public relations, legal support, lead generation, vendor management, infrastructure solutions, and more. Additionally, Tessellation Real Estate will join an exclusive group of Side partners, tapping into an expansive network from coast to coast.
"I was happy to find a partner that shared my values and vision," continued Pollitz. "Side's strong backing and the state-of-the-art marketing, technology, administrative, and legal support allows my team to focus on creating personal experiences for our clients, making their properties stand out, and handling all the details that make the transaction successful."
Side is led by experienced industry professionals and world-class engineers who develop technology designed to improve agent productivity and enhance the client experience. Based on its belief that homeownership is a fundamental human right, Side is on a mission to improve the public good by providing top-performing real estate agents, teams, and indie brokerages with the best system, support, service, experience, and results.
About Tessellation Real Estate
Tessellation is the new definition of real estate, which brings all the pieces together to create an extraordinary real estate experience and results that define the market for the Bay Area. The team takes care of every element of the real estate process for clients, from property preparation and design to inspections and negotiation. Tessellation Real Estate stays ahead of the curve by utilizing state-of-the-art marketing and technology, while providing each customer with individualized attention and all the information they need to make the best decisions. For more information, visit http://www.TessellationRE.com.
About Side
Side transforms high-performing agents, teams, and independent brokerages into successful businesses and boutique brands that are 100% agent-owned. Side exclusively partners with the best agents, empowering them with proprietary technology and a premier support team so they can be more productive, grow their business, and focus on serving their clients. Side is headquartered in San Francisco. For more information, visit http://www.sideinc.com.