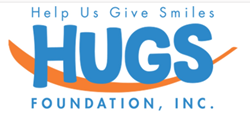 The opportunity to support and bring awareness to such an honorable foundation is the perfect birthday gift. The HUGS Foundation is in the business of changing lives for kids, and I am proud to use my status as a respected facial plastic surgeon to help accomplish that, says Dr. Talei
BEVERLY HILLS, Calif. (PRWEB) September 13, 2018
Dr. Ben Talei is a double board-certified facial plastic surgeon with superior expertise in his field. As a respected surgeon who performs advanced plastic reconstructive surgeries for children with congenital deformities, Dr. Talei believes in and supports the mission of HUGS (Help Us Give Smiles). The foundation began in 2003 with the simple goal to change the lives of children using a team of skilled surgeons to correct congenital facial deformities. As part of his birthday celebration this year, Dr. Talei decided to help raise funds for the HUGS Foundation.
One week prior to his late August birthday, Dr. Talei posted a message on Instagram and Facebook announcing that to celebrate the day, he would be encouraging people to donate to HUGS, and he committed to match the donations received. The request brought in $26,880 in raised funds for the HUGS Foundation.
HUGS provides no-cost medical care to children and teens who were born with facial deformities such as microtia, cleft lip, cleft palate and more. These are procedures that Dr. Talei is highly equipped to perform. In fact, Dr. Talei is known for his pioneered surgical techniques that improve both function and appearance to disfigured facial features, including those that developed prior to birth. He realizes the importance of correcting congenital deformities in kids, as it can drastically impact their social acceptance, self-confidence and overall quality of life through critical developmental years.
"The opportunity to support and bring awareness to such an honorable foundation is the perfect birthday gift. The HUGS Foundation is in the business of changing lives for kids, and I am proud to use my status as a respected facial plastic surgeon to help accomplish that," says Dr. Talei of Beverly Hills Center.
The HUGS Foundation is one of many charities and non-profit organizations that Dr. Talei supports. In the coming months, Dr. Talei will be offering his renowned surgical expertise to the HUGS Foundation on their next mission. He is slated to travel with the HUGS team on March 1, 2019, to Hanoi Vietnam to provide free surgery to kids with prominent congenital deformities on their face and neck.
About Dr. Ben Talei:
A native of California, Dr. Benjamin Talei graduated from the University of California, Los Angeles with a degree in Physiological Sciences. He received his medical degree at the University of California, San Diego School of Medicine. Dr. Talei then went on to complete his residency training in Head and Neck Surgery at Columbia University and Cornell University Medical Centers, New York Presbyterian Hospital. Following his residency program, Dr. Talei became one of the only surgeons in the country to complete two separate fellowships in Facial & Plastic and Reconstructive Surgery including a fellowship at the Vascular Birthmark Institute of New York. In addition, Dr. Talei is a respected author, speaker and humanitarian.
If you would like to get more information about Dr. Ben Talei or his plastic and reconstructive surgery services, please visit the new website at http://www.beverlyhillscenter.com or call (310) 288-0641.