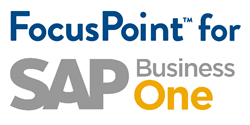 FocusPoint's clean and seamless integration to SAP Business One will pay dividends in both the short- and long-term.
BOSTON (PRWEB) December 16, 2020
Focused Impressions, making eCommerce and marketing easy to use for SAP Business One® users, announced that Top Bulb successfully launched an all-new eCommerce website built on the FocusPoint™ B2B/B2C eCommerce and marketing platform for SAP Business One. With a growing catalog of more than 10,000 products, the new website provides an enhanced B2B customer experience that streamlines and simplifies bulk order processing. Top Bulb purchased FocusPoint from Illumiti, a member of United VARS, an SAP® Platinum Partner, and Focused Impressions handled both the migration project and FocusPoint implementation over six weeks.
Low Total Cost of Ownership – Ease of Use: Catalysts for Migration
In 2017, Ontario-based MERCURY Lighting Solutions acquired Top Bulb, a lighting solutions provider that serves various industries, including healthcare, education, military, retail display, and consumer applications. With that acquisition came a legacy eCommerce platform that "required an extensive infrastructure to maintain it daily," recalled Eric Tordjman, leader of tireless workers and co-owner of MERCURY Lighting Solutions. "The platform was decent enough, but it wasn't intuitive, had an onerous integration with SAP Business One, and was costly to maintain."
When Top Bulb's eCommerce subscription was up for renewal, Tordjman and his team looked to replace the it with an affordable and easy to maintain yet robust platform that would pave the way for future B2B growth. They vetted solutions that could integrate with SAP Business One, and "none came close to the clean and seamless integration that FocusPoint provides, and we knew this would pay dividends in both the short- and long-term," noted Tordjman.
Deepest – Lowest Cost Integration to B1
"FocusPoint only integrates with SAP Business One, and this fact alone is a solution differentiator, and a great advantage for Business One customers in the dynamic and evolving world of eCommerce – especially B2B," said Craig Stockmal, founder and CEO of Focused Impressions. With FocusPoint's tight integration to SAP Business One, customers can rely on:

Effortless SAP Business One upgrades as FocusPoint uses native SAP tools
Adherence to the SAP Business One roadmap and support for all versions of SAP Business One 9.1 and up, S/4HANA, and MS SQL
One platform for both B2B and B2C eCommerce and marketing that accommodates any buying profile – from light consumers to the largest business partners
Configuration integration that handles any User Defined Object and User Defined Field for a no-code/low-code handling of SAP extensions and customizations
Unlimited customer webstores/portals quickly set up to promote a business partner brand and buying experience
"Currently, we're processing anywhere from 50 to 100 orders a day on FocusPoint," continued Tordjman. "We'll be growing these numbers with new capabilities for social media, marketing, chat, and search-to-order conversions – all done on FocusPoint."
About Top Bulb
Top Bulb offers a comprehensive inventory of specialty and general light bulbs. A customer service staff of trained lighting specialists can help locate virtually any light bulb to meet your needs. With more than 80 years of experience in the lighting industry and over 1 million bulbs in stock and ready for same-day shipping, you can count on Top Bulb for all your light bulb needs. We provide bulbs used in healthcare, education, scientific, military, stage/studio, photography, retail display, audio visual, building maintenance, and consumer applications. At Top Bulb, our customers always come first, and we guarantee 100% satisfaction. Visit Top Bulb.
About Focused Impressions
Founded in 2014, Focused Impressions is a certified SAP Solution Provider dedicated to the SAP Business One global community. The company's flagship product – FocusPoint™ – provides innovative and affordable B2B and B2C eCommerce and marketing software with enterprise-level capabilities that are easy to use and manage. The solution is available from SAP resellers as well as direct sales to consumer products, retail eCommerce, wholesale distribution, and B2B management companies. Visit Focused Impressions. Follow us on LinkedIn and Twitter.
All product and service names mentioned herein are the trademarks of their respective owners.