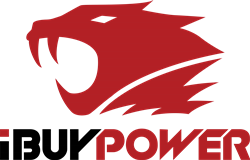 BROOKLYN, N.Y. (PRWEB) April 22, 2020
Top computer gaming company iBUYPOWER introduces former MMA champion Ronda Rousey as brand ambassador and content creator. Collaborating on videos, blogs, vlogs, product announcements, and other fun creative content, Ronda will host surprise giveaways through Facebook gaming and other live streaming services. She will be part of the announcement of iBUYPOWER's new products: Revolt GT3, Element CL, Element Dual, and Anthelion during a time when gaming revenue is at an all-time high. The forced boom in livestreaming has caused companies to get creative and the organic partnership with Ronda Rousey and her team is likely to turn heads. The official announcement will be made LIVE on iBUYPOWER's socials and website on April 22.
Ronda Rousey will announce the partnership LIVE on Facebook on 4/22 at 5pm PST here: https://www.facebook.com/RondaRousey/
In an effort to support COVID-19 relief efforts, throughout April iBUYPOWER will be hosting its #WeGotYou Community Charity campaign, which allows registered participants to be entered into a giveaway for a chance to win an iBUYPOWER Signature PC. For every piece of content submitted under the campaign, the company will donate $1 to Direct Relief's COVID-19 Relief Fund, up to $25,000. The relief fund will help health care workers across the country obtain personal protective equipment. Find out more about the #WeGotYou campaign here.
About iBUYPOWER
Since 1999, iBUYPOWER has embodied its core beliefs of Perseverance, Unity, Strength, and Ambition, to deliver on its promise to build the best gaming systems for the most discerning gamers. Even in a time when PCs were not as ubiquitous as they are today, we fueled the passion for gaming by giving our customers the highest quality in custom built computers. Our systems have since become the backbone for professional gamers, game developers, LAN centers, major Esports tournaments, and everyday consumers. iBUYPOWER has worked intimately with brands such as Intel, NVIDIA, AMD, Microsoft, WD, ASUS, Bethesda, MLG and many more. Superior performance, reliability, cutting edge technology and timely production make iBUYPOWER the authority in PC gaming.