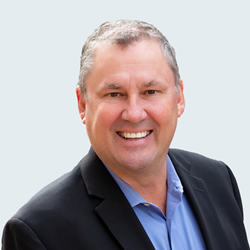 "Rob's remarkable experience and expertise across a multitude of industries make him an excellent addition to Red Banyan's dynamic team," said Red Banyan Founder and CEO Evan Nierman. "We are thrilled to have Rob on board."
FORT LAUDERDALE, Fla. (PRWEB) March 07, 2023

Red Banyan, a leading international public relations firm, is excited to announce that it has hired Rob Merritt as Strategic Communications Director in Arizona.
Merritt joins Red Banyan's top Arizona crisis PR agency with over 30 years of experience in public relations, marketing, and branding for consumer brands, associations, and non-profit organizations. Merritt will direct both client relationship management and the creation and implementation of Red Banyan strategic and creative media campaigns.
"I'm very excited to work with this group of strategic, energetic professionals," Merritt said. "The experience of the staff, along with the outstanding leadership, speaks to why Red Banyan does such quality work for our clients and partners, and has such a great reputation in the industry."
Merritt has held management positions with national advertising, marketing, and public relations firms in Chicago, Kansas City, Pittsburgh, and Phoenix. He also brings extensive crisis communications experience to the firm's clients, including crisis strategic planning, developing crisis communications plans, media training, and managing on-site situations.
Merritt is a wine enthusiast who ran a successful wine distributorship from 2010 to 2016, serving some of Chicago's best wine shops and restaurants.
"Rob's remarkable experience and expertise across a multitude of industries make him an excellent addition to Red Banyan's dynamic team," said Red Banyan Founder and CEO Evan Nierman. "We are thrilled to have Rob onboard and we are confident his work ethic and public relations skills will help us reach new heights."
Since its launch in late 2010, Red Banyan has continued to grow, establishing itself as one of the leading crisis PR agencies in the United States. Red Banyan provides crisis management, litigation support, media relations and other strategic communications services to a variety of national and global clients.
About Red Banyan
Red Banyan is a top crisis management firm focused on solving complex, highly sensitive and mission-critical communications challenges. Specializing in crisis communications, corporate public relations, government relations, and legal PR, Red Banyan provides an integrated approach to communications rooted in strategy. Learn more at https://redbanyan.com.