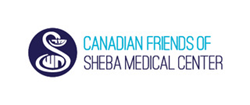 TORONTO (PRWEB) October 09, 2018
WHO:
Canadian Friends of Sheba Medical Center and Adath Israel Congregation
WHAT:
Saving the World One Humanitarian Mission at a Time
An Insider's Look: Israel Humanitarian Mission with Professor Elhanan Bar-On
This free event is open to the community and press.
Speaker:
Professor Elhanan Bar-On, Director of the Israel Center for Disaster Medicine and Humanitarian Response and renowned pediatric orthopedic surgeon at Sheba Medical Center, Tel HaShomer
Topic:
When catastrophe strikes, Prof. Bar-On and his Sheba Medical Center team are often the first emergency responders on the ground. From a volcano eruption in Guatemala to earthquakes in Haiti to cholera outbreaks in Zambia, their humanitarian missions bring hope and cutting-edge medicine to victims often abandoned by the rest of the world.
WHEN:
Sunday, October 21, 2018 at 7:00 p.m.
WHERE:
Adath Israel Congregation, 37 Southbourne Ave., Toronto
RSVP:
Community members can register online.
MEDIA:
All media interested in attending the event must RSVP in advance with Jodie Singer at jodie@redbanyan.com or 202-597-5477.
About Canadian Friends of Sheba Medical Center
Created by a group of compassionate and visionary Canadians dedicated to advancing medical innovation and providing easy access to healthcare, the Canadian Friends of Sheba Medical Center works to provide vital resources to treat patients around the world unconditionally and to provide medical attention indiscriminately. The Canadian Friends of Sheba collaborates with a variety of medical and research facilities in Canada and Israel, including with Israel's Sheba Medical Center. To learn more, visit https://www.shebacanada.org.
About Sheba Medical Center, Tel HaShomer
Born together with Israel in 1948, Sheba Medical Center, Tel HaShomer is the largest and most comprehensive medical center in the Middle East. Sheba is the only medical center in Israel that combines an acute care hospital and a rehabilitation hospital on one campus, and it is at the forefront of medical treatments, patient care, research and education. As a university teaching hospital affiliated with the Sackler School of Medicine at Tel-Aviv University, it welcomes people from all over the world indiscriminately. To learn more, visit: eng.sheba.co.il.
About Adath Israel Congregation
A traditional Conservative congregation founded in 1903, Adath Israel Congregation, is a dynamic family-oriented synagogue with over 1800 member families in Toronto. Originally known as the "Roumainshe Shul", Adath Israel serves as the busy center of active religious and social life for congregants and visitors, and offers daily, Shabbat and Holy Day services, a Congregational Hebrew school, religious, social and educational programs for youth, families and seniors and an active Sisterhood and Brotherhood.