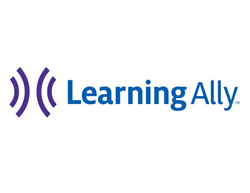 "These are the people who will help us take our mission to the next level to accelerate early learning success. The depth of their professionalism, experience and knowledge on early childhood, literacy, and professional development for educators is insurmountable."
PRINCETON, N.J. (PRWEB) November 17, 2020
Learning Ally, the nation's leader in education solutions to promote literacy for all students in American schools, has officially launched its inaugural Advisory Board.
Eight distinguished literacy experts with impeccable credentials and outstanding achievements in PreK-12, research, advocacy, entrepreneurship, and publishing, will work closely with the Learning Ally leadership team to further its mission -- to ensure more children and adolescents who struggle to read, especially vulnerable populations including students with reading deficits, English Language Learners and those with uncovered reading deficits can reach their full academic potential in school and experience a lifetime of accomplishments. Especially as Learning Ally makes advances into early literacy and assessments, moving research into practice, the Board will be instrumental in providing input to ensure educators are armed with robust tools, services and solutions aimed at accelerating literacy success.
Andrew Friedman, CEO of Learning Ally said, "We are thrilled to have such a talented group of individuals on our Board. The depth of their professionalism, experience and knowledge on early childhood, literacy, and professional development for educators is insurmountable. These are the people who will help us take our mission to the next level to accelerate early learning success."
The newly-formed Advisory Board includes:
Dr. Nancy Akhavan, a nationally recognized educator, author, and consultant. She is an Assistant Professor in the Department of Educational Leadership at California State University, Fresno, and has taught a variety of grade levels and courses including doctoral courses on Educational Leadership.
Kai-leé Berke, a lifelong early childhood educator and administrator. Ms. Berke is Senior Advisor with Promise Venture Studio, a nonprofit that promotes sustainable growth and impact of social entrepreneurship in early childhood development. She is also Vice-Chair of the Board and former CEO of Teaching Strategies.
Dr. Sonia Cabell is a former second grade teacher and Assistant Professor in the School of Teacher Education and the Florida Center for Reading Research at Florida State University. Her research focuses on early language and literacy intervention, with a particular interest in preventing reading difficulties among children living in poverty. Dr. Cabell has authored over 50 publications.
Dr. Kenneth Kunz is a former teacher and nominee for the New Jersey State Governor's Teaching Award. He also served as Supervisor of Curriculum Instruction in the Middlesex Public School. Dr. Kunz is currently an Assistant Professor in Literacy Education in the Curriculum and Instruction Department, and President of the New Jersey Literacy Association (NJLA).
Julie Scullen serves as the Teaching and Learning Specialist for Secondary Reading in Anoka-Hennepin Schools in Minnesota. Ms. Scullen also serves as adjunct at Hamline University in the Masters and Reading Licensure Programs and is a doctoral candidate at Judson University.
Dr. Cynthia Shanahan is Professor of Literacy, Language and Culture; Executive Director of the Council on Teacher Education; and Associate Dean of Academic Affairs at the University of Illinois at Chicago. She has taught at Georgia State University and the University of Georgia.
Mannu Sikka is a consultant for the Consortium for Educational Change in Seattle. She has 10+ years working as an instructional coach supporting student learning through professional development. She has helped to design and facilitate school-wide instructional planning. She is an ASCD Emerging Leader.
Dr. Sharon Vaughn is a Professor at The University of Texas, and the Manuel J. Justiz Endowed Chair in Education and the Executive Director of The Meadows Center for Preventing Educational Risk, a unit she founded. Dr. Vaughn is the first woman to receive the Distinguished Faculty and Research Award.
About Learning Ally
Learning Ally is a leading nonprofit education solutions organization dedicated to equipping educators with proven solutions that help new and struggling learners reach their potential. Our range of literacy-focused offerings for students in Pre-K to 12th grade and catalog of professional learning allows us to support more than 1.5 million students and 135,000 educators across the US. The Learning Ally Audiobook Solution is our cornerstone award-winning reading accommodation used in approximately 18,500 schools to help students with reading deficits succeed. Composed of high quality, human-read audiobooks, and a suite of teacher resources to monitor and support student progress, it is designed to turn struggling readers into engaged learners. Visit http://www.learningally.org/educators. Call 800-221-1098.