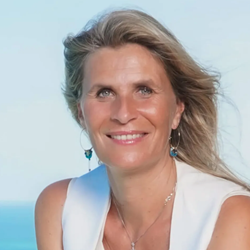 Our extraordinary personal service is unanimously recognized by our clientele, earning us the moniker 'La Différence'
MIAMI (PRWEB) November 09, 2022
Sandra Debuire today announced Debuire International Realty and its partnership with Side, the only real estate technology company that exclusively partners with high-performing agents, teams, and independent brokerages to transform them into market-leading businesses. The alliance will ensure that Debuire International Realty, a firm composed of local experts with international backgrounds known for treating their broad demographic with concierge care, is powered by the industry's most advanced platform.
A French native with extensive real estate experience in Paris, Monaco, and the French Riviera, Sandra Debuire started her Miami real estate career with no network but a heavy will to achieve her American dream, accompanied by her two fantastic children. Since late 2014, she has worked harder and smarter than many in the industry, always with a strong ethic and respect for her customers and peers, to break multiple records and get the best deals for the lucky ones she represents. She has become a fixture in the South and Central Florida luxury real estate market.
Sandra Debuire and her multilingual, multinational team hit the $150 million-plus total sales mark in 2022. They've also been consistently recognized for their customer service excellence and are part of the very selective Florida 100, which highlights Florida's best real estate professionals. Expertise in the local market, meeting international expectations, finance, investments, off-market properties, flips, staging, social media, marketing, events, and negotiations round out the company's strengths.
Overall, Sandra Debuire and her team are attentive listeners that get the perfect home for each of their customers. It's a quest clients definitely enjoy, citing the firm's "joie de vivre" and "great sense of humor" as reasons they won't consider working with anyone else.
"Our extraordinary personal service is unanimously recognized by our clientele, earning us the moniker 'La Différence'," Sandra Debuire said. "We're now further elevating our service with Debuire International Realty."
After eight years affiliated with a traditional brokerage, Sandra Debuire confessed that it was time for her to move on to another challenge. When Side contacted her over a year ago, she automatically clicked on partnering with a technology company based in San Francisco. She said: "This is the best of both worlds! Side has put in place a priceless team composed of excellent professionals. Working together is a pleasure, especially when I see the quality of what I can now offer to my team and my customers."
Partnering with Side will ensure Debuire International Realty remains on the cutting edge of the evolving real estate market while continuing to deliver premium services to its clients. Side works behind the scenes, supporting Debuire International Realty with a one-of-a-kind brokerage platform that includes proprietary technology, transaction management, branding and marketing services, public relations, legal support, lead generation, vendor management, infrastructure solutions, and more. Additionally, Debuire International Realty will join an exclusive group of Side partners, tapping into an expansive network from coast to coast.
"Like Debuire International Realty, Side is unique," Sandra Debuire said. "When I met Guy Gal, on top of liking the man, I really liked his vision of providing top agents with state-of-the-art tech and support to allow us to do what we do best: sell and deliver the best service to our customers."
About Debuire International Realty
Debuire International Realty blends its French touch, Latin flavor, and American professionalism so that clients may experience the "joie de vivre." Richly textured in its service, approach, and diversity, the team considers every property it buys and sells as a chance to further transform Florida into a highly cultured echelon — and an increasingly desirable place to call home for Americans and non-natives alike. Headquartered in Miami, the company serves South and Central Florida. To experience "La Différence," visit http://www.debuirerealty.com.
About Side
Side is a behind-the-scenes brokerage platform that exclusively partners with top-performing agents, teams, and independent brokerages to create and grow their own boutique brands without the cost, time, or risk of operating a brokerage. Side's proprietary technology platform and premier support solutions empower its agent partners to be more productive, grow their businesses, and focus on serving their clients. Side is headquartered in San Francisco. For more information, visit http://www.side.com.