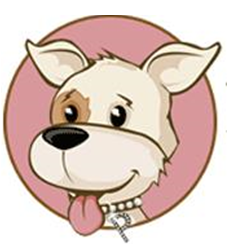 "My love for dogs has helped me navigate my business into a global brand," explained Jennifer Kirk, owner of PoshPuppyBoutique.com. "But I am most honored to be able to help rescue and protect dogs around the world."
ROCKLIN, Calif. (PRWEB) July 07, 2020
Jennifer Kirk, owner and founder of PoshPuppyBoutique.com, one of the largest online pet boutiques since 2007, and board member on the VanderpumpDogs™ Foundation, was surprised to see record growth of 61% in her online retail store this spring during peak of stay-at-home orders for COVID-19 compared to the same period last spring. This directly reflects the rapid rate of pet adoption at shelters nationwide as these orders took effect across the country. According to an April 10, 2020 article in Wired, the Humane Society of the U.S. is quoted saying that pet adoptions and fosters were up as much as 90% in some U.S. cities and some New York City shelters are seeing application numbers at 10 times the normal rate. Clearly, new pet owners were looking for ways to outfit their home with supplies to make their new friend comfortable and purchasing primarily online to comply with orders. Surprisingly, it was not bedding or puppy pads that were the most popular, it was toys and fashion accessories.
PoshPuppyBoutique.com's Jennifer Kirk is a renowned pet retail and grooming business expert in the pet products industry. The success of her company has taken her around the world with the connections she has made in Hollywood over the years. After the boutique was featured in two major Disney children's films (Beverly Hills Chihuahua 2 and 3) Jennifer Kirk connected with Lisa Vanderpump of reality TV fame on Bravo's The Real Housewives of Beverly Hills and Vanderpump Rules to featured her dog fashion line on the site. As Vanderpump prepared to launch her new foundation in 2016, Kirk was approached by Dr. John Sessa, co-founder of StopYulinForever.org, co-founder of Vanderpump Pets™, and the executive director of the Vanderpump Dogs Foundation, to become an ongoing advisor and consultant on the rescue center, grooming salon, and retail site. Soon after it officially opened, Kirk was invited to join the organization's board of directors, flanked by other board members Lance Bass and Leona Lewis, where she continues to consult and helps raise funds to support proper care and treatment of dogs around the globe during their annual fund-raisers.
"My love for dogs has helped me navigate my business into a global brand," explained Jennifer Kirk, owner of PoshPuppyBoutique.com. "But I am most honored to be able to help rescue and protect dogs around the world."
About PoshPuppyBoutique.com
PoshPuppyBoutique.com is the leading online purveyor of quality pet products from the practical to the most lavish and fun items to pamper the most discerning pets. Opened in 2007, PoshPuppyBoutique has made a splash in two major Hollywood children's live action animal feature films and have been featured on Good Morning America, Tori Spelling's STORIbook Weddings, and various national talk shows.