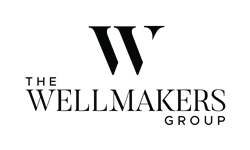 I aim to double down on our service-first strategy as we continue to help our clients reach their goals
BEVERLY HILLS, Calif. (PRWEB) November 30, 2022
Don Ashley today announced The Wellmakers Group and its partnership with Side, the only real estate technology company that exclusively partners with high-performing agents, teams, and independent brokerages to transform them into market-leading boutique brands. The collaboration will ensure that The Wellmakers Group's client-centric, tech-driven service is powered by the industry's most advanced platform.
Ashley founded The Wellmakers Group after being recognized by RealTrends and The Wall Street Journal as one of America's Best Real Estate Professionals, which places him in the top 1.5% of more than 1.6 million real estate agents nationwide. Ashley has also been featured in the LA Times. With a talent for finding hidden value where others do not and providing white-glove service and creative solutions to luxury clients, Ashley's services are in high demand. The Wellmakers Group will serve Los Angeles, Malibu, Santa Monica, Beverly Hills, and the surrounding markets in Southern California.
"For me, real estate is about creating value in the world," Ashley said. "As The Wellmakers Group's leader, I aim to double down on our service-first strategy as we continue to help our clients reach their goals."
Partnering with Side will ensure The Wellmakers Group remains on the cutting edge of the evolving real estate market while continuing to deliver premium services to its clients. Side works behind the scenes, supporting The Wellmakers Group with a one-of-a-kind brokerage platform that includes proprietary technology, transaction management, branding and marketing services, public relations, legal support, lead generation, vendor management, infrastructure solutions, and more. Additionally, The Wellmakers Group will join an exclusive group of Side partners, tapping into an expansive network from coast to coast.
"Our partnership with the one-stop shop that is Side was the ideal fit for The Wellmakers Group," Ashley said. "With access to Side's state-of-the-art marketing, technology, and support, we are better equipped to provide our clients with world-class customer service."
About The Wellmakers Group
The Wellmakers Group is a white-glove, data-driven real estate company fueled by the need to help upper-tier clients create wealth and elevate their quality of life. Specializing in residential and commercial real estate, its agents take a client-centric approach to secure premium opportunities for buyers, sellers, and investors throughout Southern California. The Wellmakers Group is headquartered in Los Angeles. For more information, visit http://www.thewellmakersgroup.com.
About Side
Side transforms high-performing agents, teams, and independent brokerages into successful businesses and boutique brands that are 100% agent-owned. Side exclusively partners with the best agents, empowering them with proprietary technology and a premier support team so they can be more productive, grow their business, and focus on serving their clients. Side is headquartered in San Francisco. For more information, visit http://www.sideinc.com.