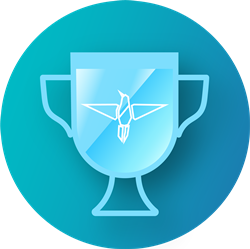 "Our big goal is to disrupt the current commerce landscape, and help pioneer a new economy by highlighting and connecting people to better choices...and businesses to do-good people so we can all actively work to improve our communities, health and planet."
SAN DIEGO (PRWEB) August 20, 2020
Hey Social Good rolled out their Top Ranked Platinum+Gold Medal Sustainable, Give Back and Social Good companies this summer. Their list of Platinum+Gold Medal companies are highlighted by industry, with this first set covering top ranked social good companies in the clothing, food, drinks, personal care, and home space categories.
Some more well-known and established socially conscious companies (e.g., Burt's Bees, Eileen Fischer, and Dr. Bronner's) were expected, but quite a few were small to medium sized social enterprises determined to do good and make an impact (e.g., New Man Revolution, Kuli Kuli, and Aplat).
Hey Social Good's platform is built on the core principles of giving back and sustainability. These top ranked companies are based on data-driven assessments that crunch giveback, sustainable, and socially conscious practices and information. This differs from other lists which often push out "favorite" or "curated" sustainable and ethical product lists.
CEO and Co-Founder, Dr. Cindy J Lin, and her Science Team spent 18 months developing the social-impact based Social Good Optimization Data (SoGood) Assessment Tool, to identify and rank the core attributes and practices of sustainable, ethical, and socially responsible businesses.
Beyond corporate social responsibility, the Hey Social Good team reviews and navigates an enormous quantity of information on sustainability, certifications, and social impact that is available for both consumers and businesses. The result is a streamlined social impact assessment tool focused on identifying the positive activities that businesses adopt -- activities that go above and beyond conventional business practices.
When asked about the purpose of creating Hey Social Good, Dr. Lin stated "Our big goal is to disrupt the current commerce landscape and help pioneer a new economy by highlighting and connecting people to better choices...and businesses to do-good people so we can all actively work to improve our communities, health and planet. We know that's huge, but it's time we gathered our collective efforts for good."
Defined as social good businesses, these purpose-driven enterprises, from small to large, inherently incorporate three primary principles: (1) incorporates social responsibility in its DNA (i.e. mission, vision, strategy, business design); (2) connects its purpose-driven goals into concrete practices (e.g. gives back to the community, adopts sustainable practices, partners with organizations working directly to address a social challenge); and (3) translates its positive social or environmental impact into metrics and/or impact stories transparently.
Hey Social Good is powered by HOVE Social Good Intelligence, a unique social impact driven data analytics company. The parent company's overall goal is to track and show collectively that these purpose-driven business and consumer practices result in real positive benefits for people, health and planet. The platform's 200+ decision points data model considers a company's social and environmental impact and its contribution to achieving the United Nations' Sustainable Development Goals.
The Hey Social Good platform is a unique content and data-driven yelp-like platform that helps consumers easily shop with purpose by awarding bronze, silver, gold and platinum medal rankings to socially conscious companies who give back and practice sustainable business operations. The user-friendly social good platform is the perfect hub to find purpose-driven businesses who are making a positive social impact in the world.
For more information, visit: https://www.heysocialgood.com
Contact: hey@heysocialgood.com