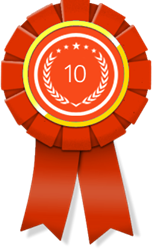 NEW YORK (PRWEB) March 26, 2019
For March 2019, 10 Best SEO has recognized Straight North, Youth Noise and Hudson Integrated as the best New York SEO agencies.
All savvy business owners know that their sites need to have SEO in place if they are going to rank well. Combined with quality content and authoritative back links, SEO plays a big role in how Google rates the site and ranks it among its competitors when consumers conduct a keyword search. Each month, 10 Best SEO makes a list of the best SEO agency that provides this service. This list gives a highlight of the top New York SEO firm that a business owner could choose for their site's SEO updates or a brand-new SEO campaign.
The highest-rated SEO firm in NYC for March 2019 is Straight North. This is a large firm with between 50 and 250 full-time marketing experts. As a top SEO firm, Straight North can handle all of the digital marketing needs that a company has. In addition to SEO, the marketing experts at Straight North can provide their clients with additional services such as reputation control, social media marketing and content improvement strategies. They can include SEO in all of these areas. Straight North has also attained a 99-percent client satisfaction rating, and its hourly fee is slightly higher than the industry average.
Another high-performing NYC SEO firm to make the 10 Best SEO list this month is Youth Noise. This is also a small firm with between 10 and 50 full-time marketing professionals. This firm is known for integrating SEO into the URLs of a site, which gives an added boost to the ranking. Being a leading SEO agency, Youth Noise is also adept at combining SEO with pay-per-click ads in order to generate more visibility and interest in its clients' products and services. Youth Noise maintains its headquarters in New York City and charges an hourly rate that is average for the industry.
One of the top New York SEO firms by 10 Best SEO for March is Hudson Integrated. With its headquarters in Saddle Brook, this firm employs between 10 and 50 marketing experts. They have a slightly higher than average industry fee, but their fee includes ongoing site performance analysis and updates to SEO based on the trending key phrases that consumers are using for Google searches. The firm has attained a 99-percent customer satisfaction rate.
For more information about this month's winning firms, visit http://www.10bestseo.com.