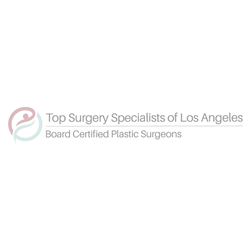 LOS ANGELES (PRWEB) April 12, 2021
Top Surgery Specialists of Los Angeles (https://www.topsurgeryspecialistslosangeles.com), a medical practice located in Beverly Hills, CA which is dedicated exclusively to Top Surgery for Male to Female (MTF), Female to Male (FTM), and Gender Non-Binary (N) patients, announced today a significant rise in patients seeking Gender Non-Binary (N) Top Surgery.
Gender Non-Binary (frequently referred to as "General Neutral") Top Surgery refers to Top Surgery performed on an individual who do not identify as either male or female.
Top Surgery for Non-Binary / Gender-Nonconforming patients is a specialized surgical technique, but technically is similar to either traditional female-to-male (FTM) or male-to-female (MTF) top surgery, depending on the patient, except that specific surgical alterations may be made to achieve a certain aesthetic goal, such as masculinizing the chest contour but removing the nipples and areola.
Top Surgery is a reconstructive surgical procedure tailored to the unique desired surgical outcome for the individual and is designed to provide the necessary breast changes for patients who are interested in transforming their bodies towards the sex that they identify as (including gender neutral).
Female to Male / Neutral (FTM/N) Top Surgery eliminates female breast characteristics and makes the chest appear more "masculine" or androgynous – this is achieved surgically with a "total" mastectomy. Some patients choose to have their nipples and areola removed. Male to Female / Neutral (MTF/N Top Surgery) eliminates "male" breast characteristics and make the breast "feminine" or androgynous with breast augmentation surgery (breast implants).
About Top Surgery Specialists of Los Angeles
Top Surgery Specialists of Los Angeles (located in Beverly Hills, CA) specializes in Gender Affirmation Top Surgery for Male to Female (MTF), Female to Male (FTM), and Non-Binary/Gender-Nonconforming (N) patients. We accept most insurance. Our top-rated board-certified plastic surgeons are internationally known for providing natural-looking Top Surgery results. As Top Surgery specialist plastic surgeons, we support, endorse, and follow the Standards of Care for transgender and non-binary individuals set out by the World Professional Association for Transgender Health (WPATH). We are proud to offer our patients Top Surgery with a truly talented multidisciplinary team of surgeons and support staff.
Top Surgery Specialists of Los Angeles
435 N Roxbury Dr
Penthouse, Suite 1
Beverly Hills, CA 90210
(310) 289-3727
https://www.topsurgeryspecialistslosangeles.com